They all contribute in their own way to this blog… and we love them for that! 😊
Our first partners

Camille in Bordeaux is my best friend. She owns a blog about Bordeaux (but not only) that rocks! She is the one who introduced to the world of blogging. We help each other with our blogs and share our tips.

Gautier Dufau is a profesional photographer based in Bordeaux. He made the very first photo shooting for The Tropical Dog. Not easy to make a dog pose but he did it!

Leona Rose is a talented illustrator artist based in Paris. She drawed the logo of The Tropical Dog. We love it!

Frédéric is the author of the font Lazing on a Sunday afternoon  used to create the logo of The Tropical Dog. He owns a whole catalogue of original fonts.

Nelly is a French serial entrepreneur who happens to also be my friend. The internet has no secret for her so she helps me as soon as I have an issue with my blog. She is my technical consultant!
Our brand partners

Geopetric is an exclusive pets for pets brand! Providing quality-first, vegan, cruelty-free pet products. Each product they create is crafted by them in the U.S.A and every purchase is embedded with conscientious consumers in mind. 10% of every purchase is donated to reputable animal rescue and adoption centers all across the globe.


Perús is a French brand of colorful sneakers with Inca patterns 100% handmade in Peru. For every pair of sneakers bought, 1 Euro is donate to the project Two Shoes For School. Social responsibility et solidarity!
Promo code Perús: -10% with the code TPDOG

Miomojo is an Italian ethicool brand of bags. Their products are eco-friendly, cruelty-free and don't contain toxic substances. A donation of 20% is made for every single product bought to the NGO Animals Asia.
Our travel partners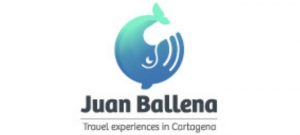 Juan Ballena is a Colombian online travel agency. Based in Cartagena, they show the local and authentic side of the city and the region, giving a full picture of its culture and lifestyle. We regularly test their activities! Tours in Spanish, English or Portuguese. Some of them are dog friendly!

Colombia4u is an online travel agency that helps us choose original tours and activities in Colombia. They offer a wide variety of excursions in the whole country. History, gastronomy, eco-friendly, family or adventure. Tours for all tastes!
Photos & contents @ The Tropical Dog 2015-2017.