Sisterhood of the World Bloggers Award is not about winning a competition or a prize. It is about the recognition of and by your peers, which is way more rewarding. So basically it is about female bloggers around the world recognizing the work of other female bloggers. I believe in the values that sisterhood symbolizes and we all need each other's support, right? So, as blogging is about sharing and sharing is caring, the Sisterhood of World Bloggers Award totally makes sense to me!
I have been nominated  for the Sisterhood of the World Bloggers Award from 2 fellow bloggers : Amanda from ARoamerTherapy and Lori from Travlinmad. I am honored girls! Thank you so much for your interest in my "very young" blog!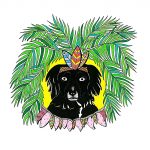 To validate my participation, I have the pleasure to answer Amanda's questions
What is it about travel that you love?
"A person needs a little madness, or else they never dare cut the rope and be free" said the Greek writer Nikos Kazantzakis. That's exactly what I feel when I travel. I get mad, I cut the rope and I am free. I love that feeling, that's why I love traveling.

How did you come up with your blog name?
I travel with my dog who comes from a tropical island. I always loved traveling but it is really my dog who inspired me to create a blog. Don't get me wrong. She didn't inspire me like a muse. Although she's beautiful and I love her, there's no way she'll get me to write poems or make paintings about her. She inspired me in such a way that before I shared my life with her, I never felt the desire to create a blog. But from the moment I decided to take her with me when I left Rodrigues island, I started to do a lot of research on how to travel with a dog, learn so many things, get good tips and useful information. Therefore, I felt the need to share them.
What has been your most surprising  travel experience?
Living in Rodrigues, a tiny and isolated island in the Indian ocean, 650 km east of Mauritius. It is a tropical jewel of 108 km2, surrounded by a lagoon of 300 km2. It was surprising because it is one of the few places in the world where all sense of time is suspended! Read this post to learn more.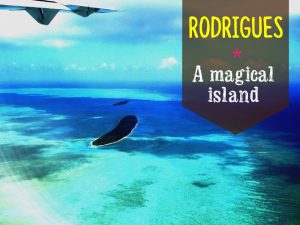 What are the top three places on your travel bucket list?
I am a slow traveler. I like to go to a place and explore it as much as I can until I feel I'm from there. Then I go somewhere else. I dream to explore Cuba… I just feel very attracted to that country. Australia has always fascinated me since I was a child. So it's also on my bucket list. The third place is Bhutan because it's not touristy and because I am eager to learn more about their gross national happiness system.
What is a travel moment that will always stay with you?
I went to San Francisco in 2010 to improve my English. I stayed in a great hostel (USA hostels) for 3 months and made wonderful friends. For my last night in the hostel, we all got together for my goodbye party. I didn't sleep at all… I drank a lot and laughed so much that all my body hurt during the 14-hour flight bringing me back home. That was actually a good thing: I was too busy dealing with physical pain that it kept me from something worst: feeling totally depressed 🙂
What is the number one thing you take on all your travels?
Besides my dog and my camera which I consider as my essential travel companions (not things), I always take a beautiful notebook to write down thoughts, ideas, lists and stuff.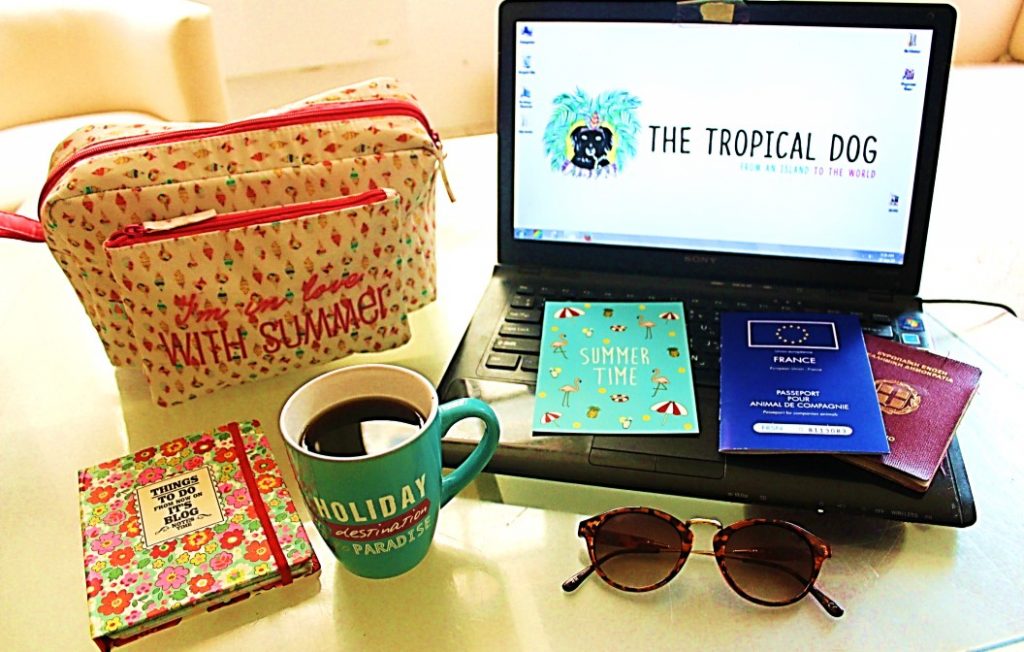 If you could pick anyone (dead or alive) to sit next to on a long-haul flight, who would it be?
Have you ever heard of Isabelle Eberhardt? Well, she is quite a fascinating woman! This enigmatic travel writer never stopped writing about the desert that she deeply loved, about her way of life that was totally against the tide, about vagrancy. She died in 1904 but I would have loved to meet her. Learn more about her in this post.
What is your favorite blog post?
Well, I really can't choose one post. There are just so many posts that inspired me or helped me develop my blogging skills. But the first person who really introduced me to blogging is my best friend Camille in Bordeaux. She is a talented French blogger and read every single post she writes!
What is the one place you would love to return?
My village in Greece… Even though I'm half Greek and I visit my village every summer since I was born, this is the place where I love to return. My paradise lies off the beaten track, far from the tourist areas, in that Greece that very few people know. It is a small piece of the Northern Peloponnese, 200 km West of Athens. The Peloponnese is that huge peninsula connected to mainland Greece by the beautiful Corinth canal. Learn more about my Greek village in this post.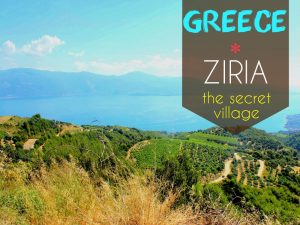 What is the best piece of advice anyone has ever given you?
Again, I received a lot of great pieces of advice. But a few months ago, I met a girl who really inspired me through her actions, not just her words. Her name is Nelly and she is a wonder woman… for real! She is the French young founder and CEO of a couple of start ups in Bordeaux. She awakened my entrepreneurial spirit and proved that you can achieve whatever you want if you truly believe in it. One of her projects is specifically designed for travelers and dreamers: check out Wondr World.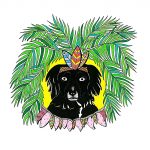 My 10 nominees for the Sisterhood of World Bloggers Award are :
Chrissy from Travel Passionate  –  Kavitha from RedBohemia –  Allane from Packing My Suitcase  –  Sonja from Montecristo Travels  –    Caroline from The Belle Abroad  –  Suzanne from The Travel Bunny  –  Victoria from Pommie Travels  –  Melissa from A Broken Backpack  –  Evie from Mumpack Travel  –  Adeline from Voyages etc…
I feel that they contribute to the world of travel blogging and are worthy of the Sisterhood of World Bloggers Award!
How to participate to the Sisterhood World Bloggers award?
Give thanks and link to the blogger who nominated you for this award
Give answers to the 10 questions your nominator have provided
Nominate another 10 bloggers
Think of your own 10 questions for your nominees and tell them they're nominated for the award
Keep it up girls!