Lefkada is a Greek island in the Ioanian sea on the West coast of Greece. I have visited Lefkada 3 times since it is only 3 hours away from my village Ziria and accessible by car or bus. Yes Lefkada is an island but no need to take the boat: it's connected to the mainland by a long causeway and a floating bridge. Its area is 336 square kilometres and offers some of the most beautiful landscapes I have ever seen. This time, I take you for a 3-day trip. Of course, if you want to explore every corner of the island, you will need at least a week. But if you only have 3 days like me, there is what you should do. Note: I took my dog along so all the activities are pet-friendly 🙂
DAY 1 : VILLAGE
When you get to the island, you first arrive to the principal town which is also called "Lefkada". Head South to Vasiliki by the main coastal road. You will drive along the East coast of the island. Vasiliki is a well known windsurfing spot during the summer months.
Walk around the beautiful little harbor – Admire the traditional Greek fish boats – Eat a good pita at "Giannis grill house" – Explore the alleys of the village – Buy original souvenirs at SoulDeep Handmade – Have a Greek dinner at "Miramare" restaurant – Enjoy Vasiliki by night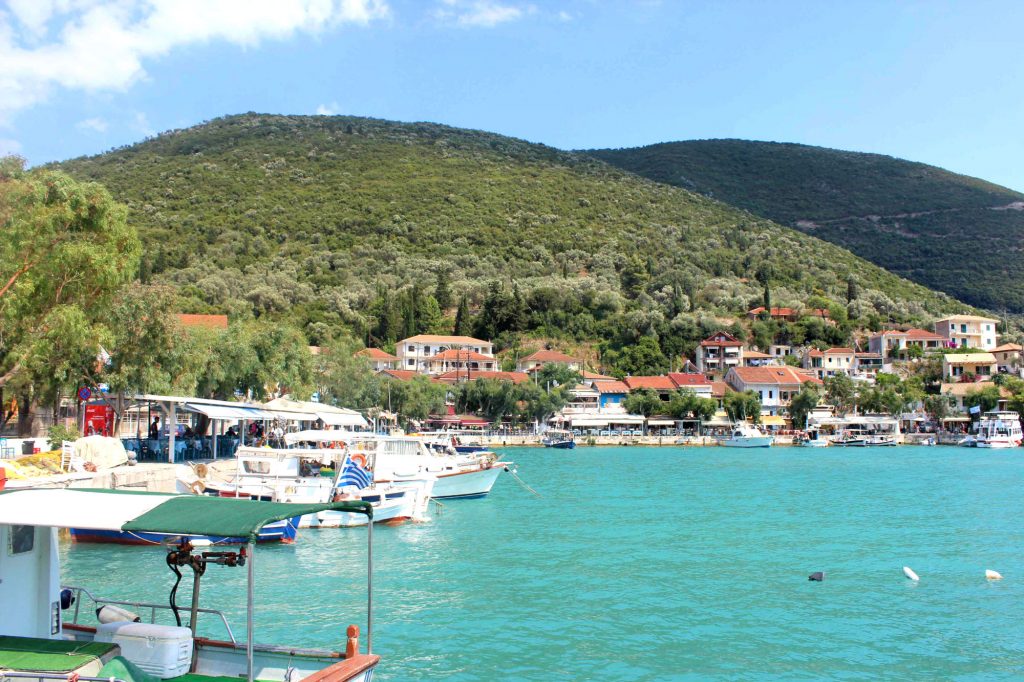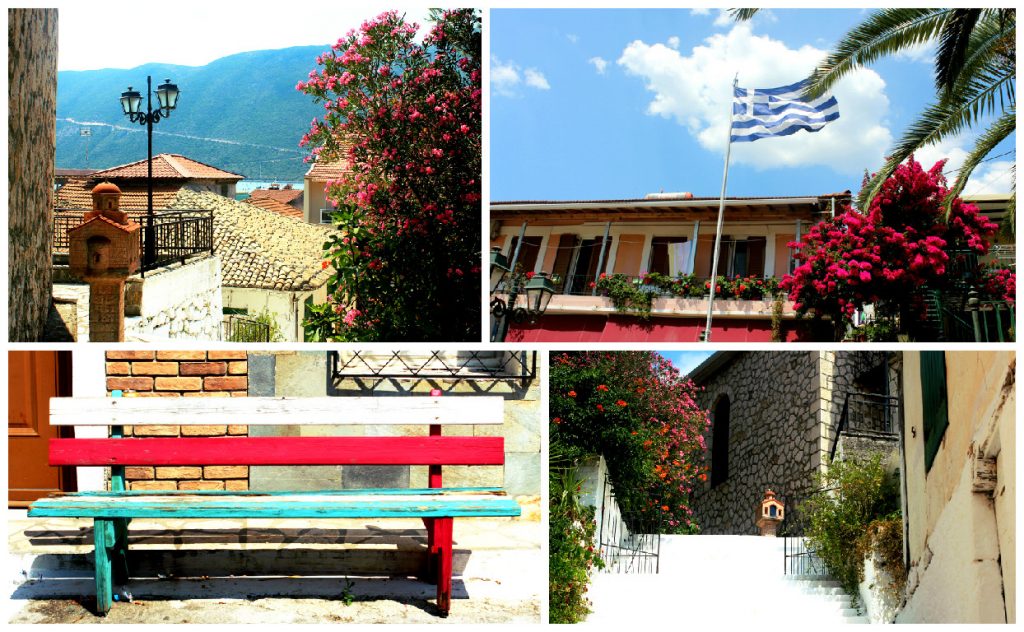 DAY 2: BEACH
The first time I went to Porto Katsiki beach, I was 12 and it blew off my mind. Believe me or not, I got the same feeling at 29. The famous beach of Porto Katsiki, located on Lefkada's west coast, is served by a wonderful winding road.  The beach itself is surrounded by incredible hills which make it accessible only by 80 steep steps descending along the cliff. Go there early and avoid August because it's crowded.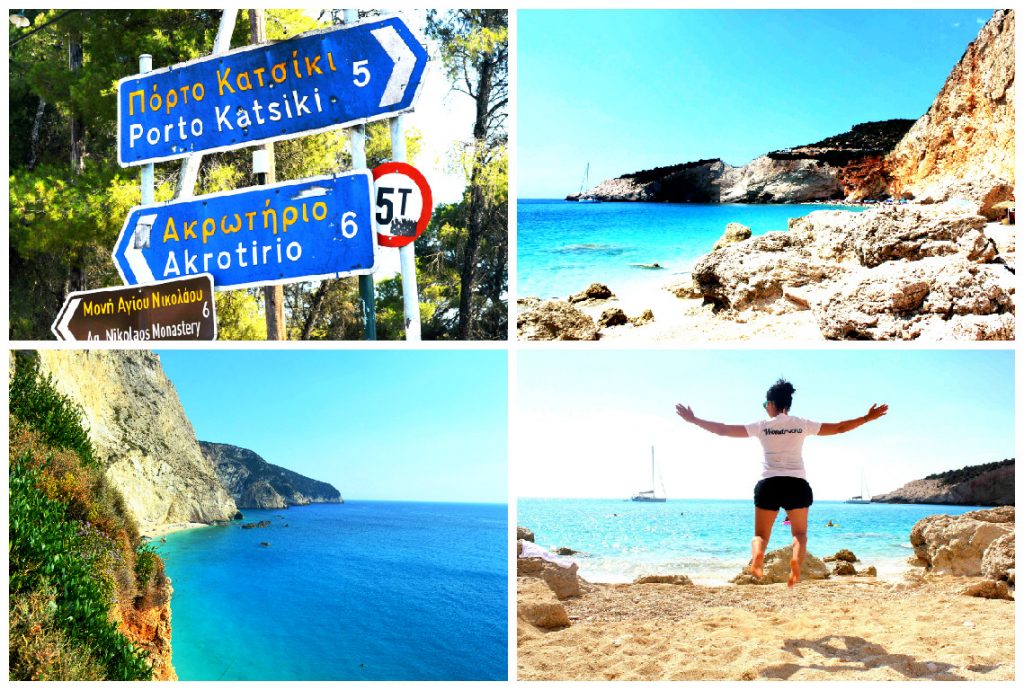 At the end of the day, on your way back, make a stop to Athani to buy delicious honey from a local producer, Kostas Robotis. He is passionate about his work and sells great products at very good prices.

DAY 3: MOUNTAINS
Greek islands are not just about beaches. You will miss a lot if you don't cross Lefkada from South to North by the West road. On the last day, take your car and have a breathtaking road-trip through the mountains.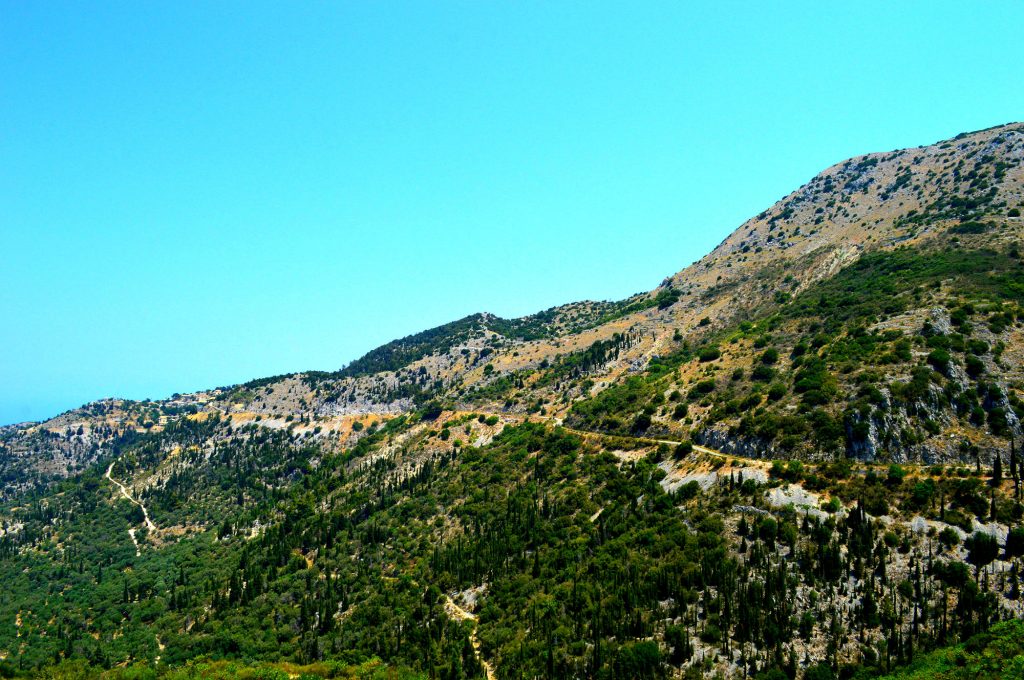 By chance, I discovered this lovely little coffee shop in a village called Chortata. It is owned by Lamprini, an old woman who welcomes warmly her customers. So does her beautiful grey cat. Drinks are super cheap and the garden full of flowers is a real haven of peace. It definitely worth a stop!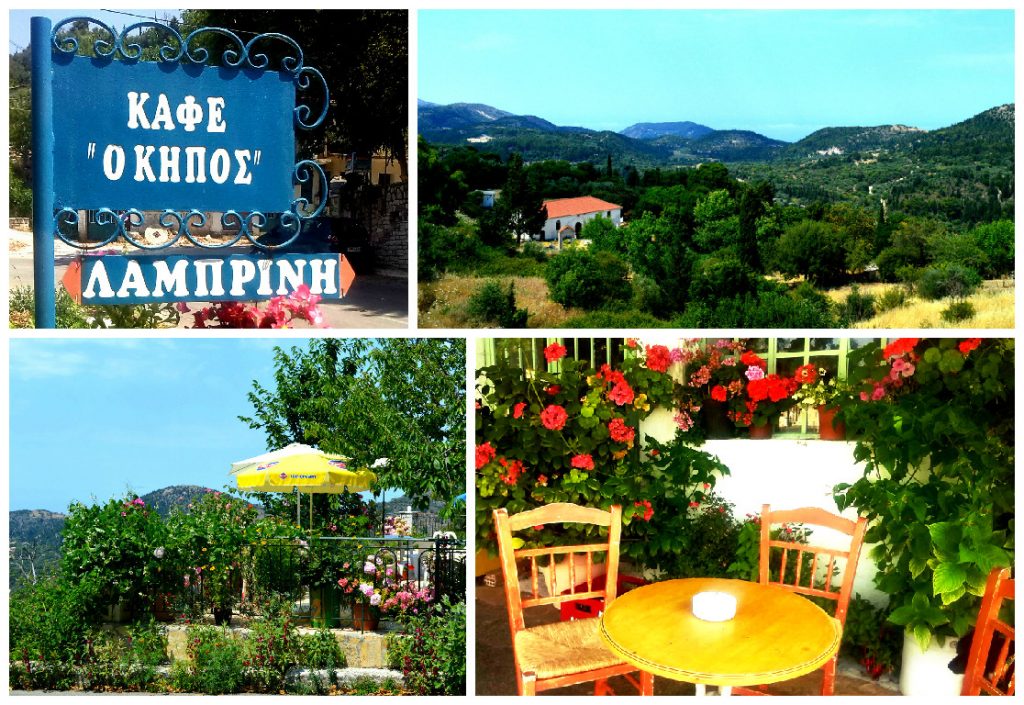 As you leave Chortata village, you will drive North. The road offers great viewpoints. Among them, this one on the town of Lefkada.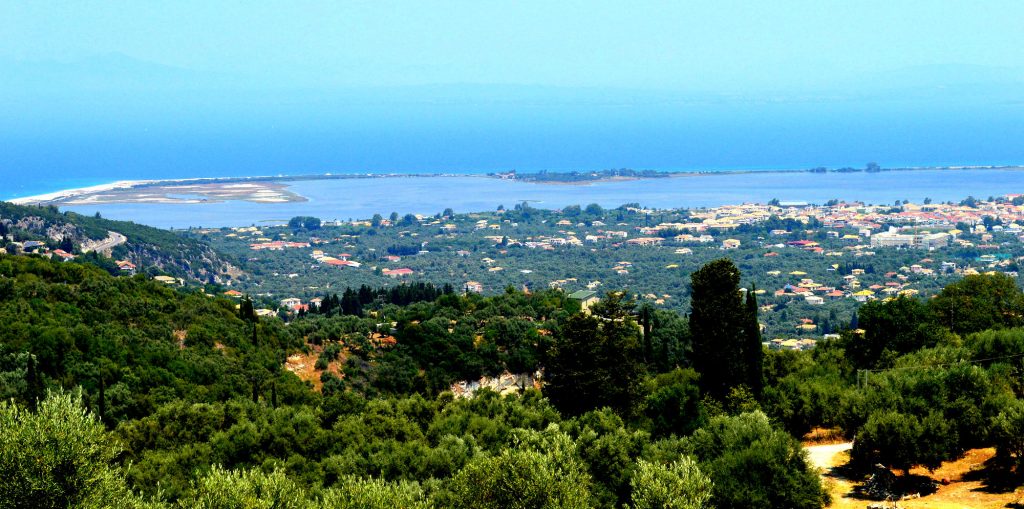 One you arrive at Lefkda, have lunch at Kaposantes restaurant before to leave the island. I loved the place, the food and the kindness of the owners!

So are you ready for a 3-day trip to Lefkada?
You can get more travel tips about Lefkada (in French) by reading this article by Camille in Bordeaux.
Photos & contents @ The Tropical Dog 2015-2017.