Do you live in Bordeaux with your dog? Or are you part of these new travelers who take their companion along everywhere like me? Do you want to explore the city with your dog or just spend more time with him? There are a series of articles "Bordeaux dog friendly" with ideas of activities tested and approved by The Tropical Dog! This time, discover the secret Garden of Ramparts.
I lived in the district of Saint Michel during two years without noticing this garden. That gives you an idea of how hidden it is! For my defense, the garden was only opened to the public in the beginning of 2014. This well-kept secret was revealed to me by Damien. We met in the street, walking our dogs who became best friends ever since! So Shark and I went to the Garden of Ramparts with our friends Damien and his dog Dionis. We share our pictures with you…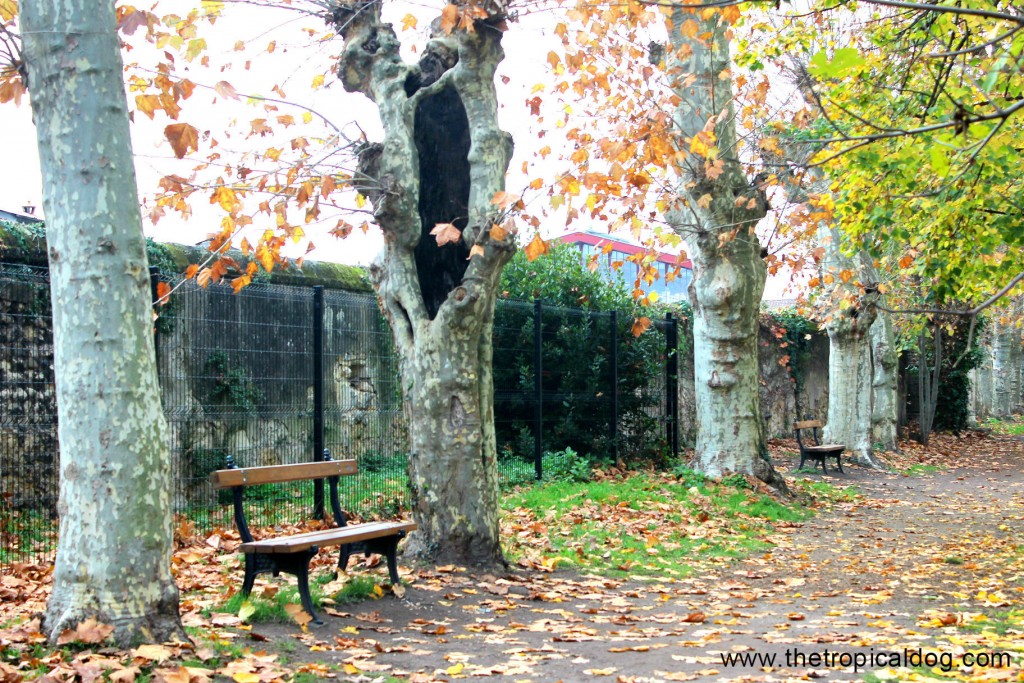 Very quiet and little frequented, this terraced garden on the remnant of the ramparts of Bordeaux, is a real haven of peace. It is very difficult to guess that 3400 m2 of the greenery are hidden on the heights, behind the facades of the street of Douves. In Autumn, plane trees adorn themselves with their most beautiful colors and the main alley gives the impression of walking on a golden carpet.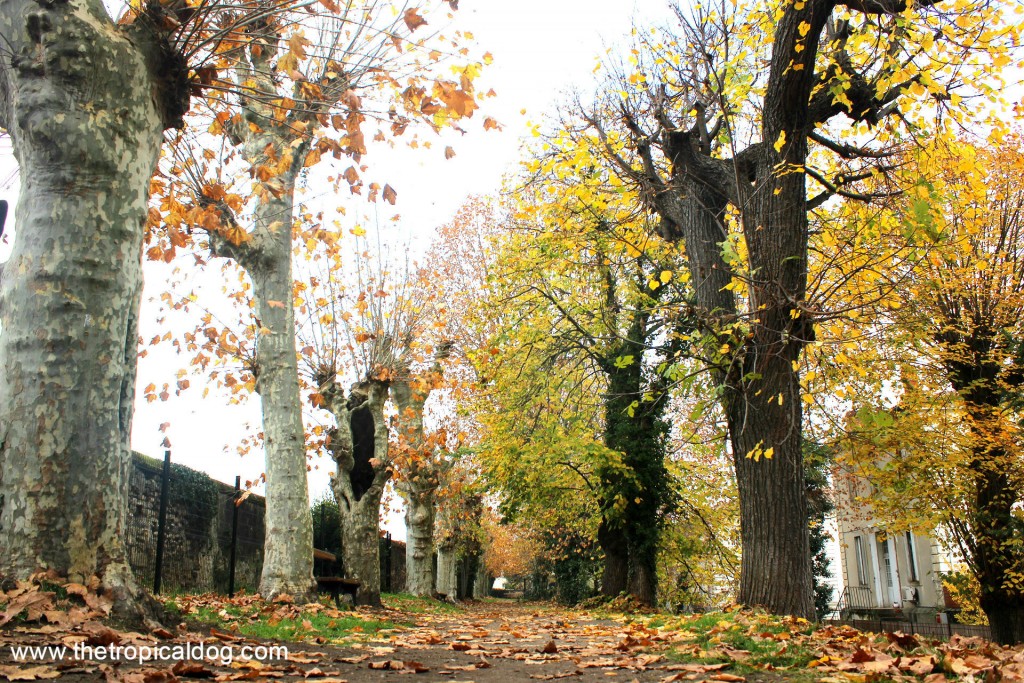 We can even see the Fleche of Saint Michel and the roof of the Market of Douves.
This garden is a wonderful place for dogs. They can run, play and discover.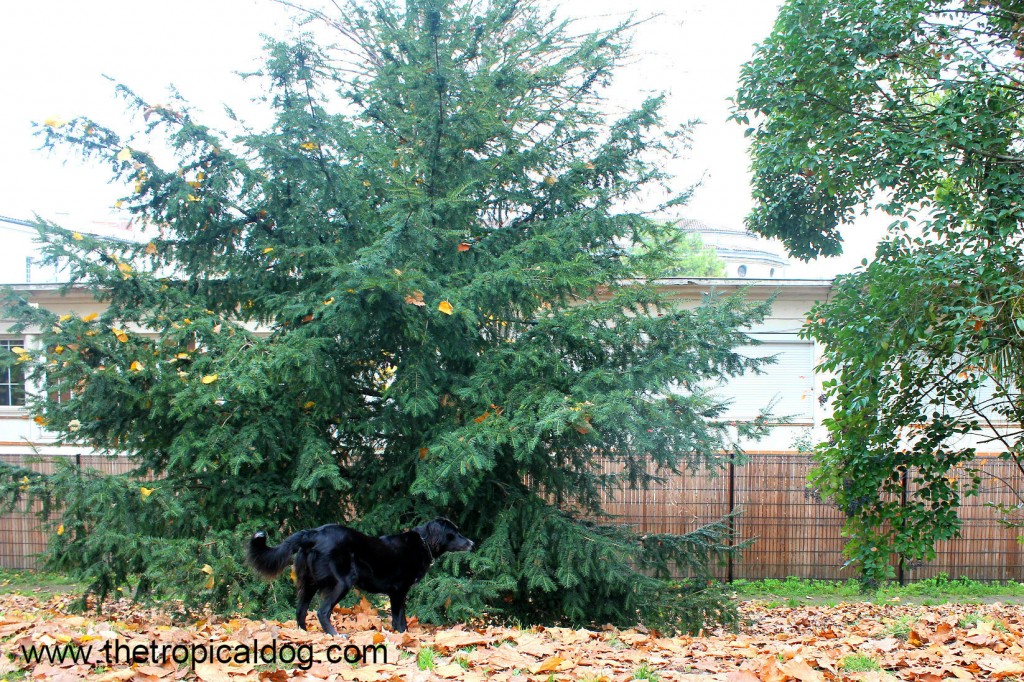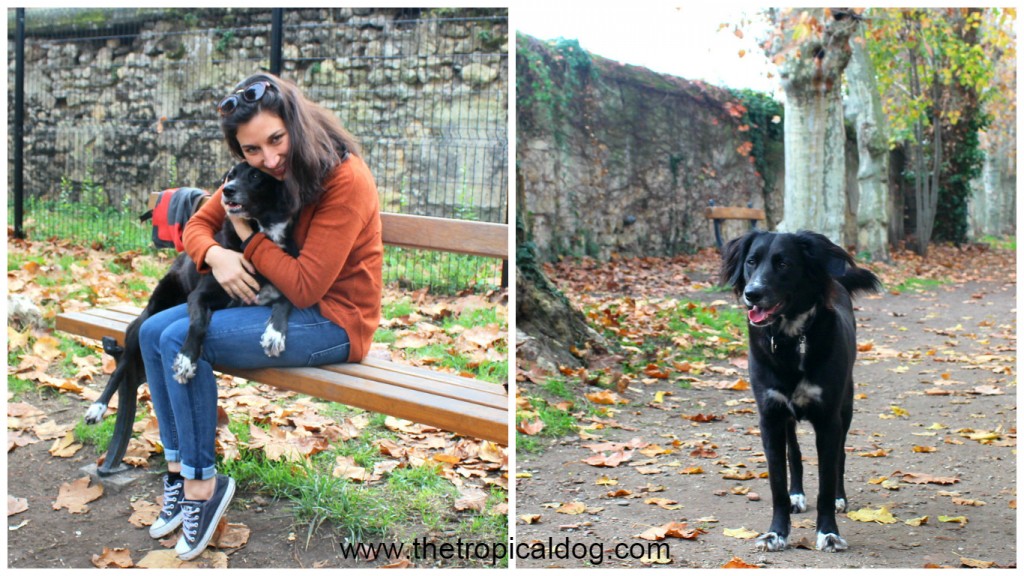 ACCESS: by the parking of the primary school (Douves street) or by Marbotin street. You need to climb 20 steps.
Open from 8.30 am to 6.30 pm – More information in French
here
.