Two weeks ago, I wrote the first article on my summer destination in Greece, my secret village Ziria, which I visit every year since I was born. I was truly happy to see that so many of you have read the article! That's why I decided to write a second article on Ziria. This time, I would like to show you that you can come for a day trip in my village and have a very good time! Don't expect to go to the nearby beaches though. What I offer you is a relaxing nature trip to enjoy the magnificent mountain landscape and the authentic atmosphere of Ziria. From 11 am to 11 pm, take your car and let's go!

Enter Ziria from Lampiri or Kamares road. If you need to buy something, there is a mini market and a small shop in the center of the village. After passing in front of the church, follow the sign "Ano Ziria", meaning "Upper Ziria". Don't forget to make a stop at the village source to drink fresh water and fill up some bottles for the day. Your road trip starts here. Admire the breathtaking seaviews through the mountains.

Follow the main road that goes through Ziria on the way to a place called Panoziriotika. You will arrive at a very small church. Park the car a hundred meters after. Breathe the pure and fresh air of the mountains. Go for a walk to see the vine fields. If you look carefully, you may encounter some small animals and strange insects. Admire the beautiful butterflies and dragonflies.


As you will see, there are already tables and benches because this place used to host a wine festival until a couple of years ago. Install your picnic on one of the tables. Have lunch, listening to the song of the hundreds of cicadas. Please, respect the environment, don't throw anything away. There are trash cans on your way back to the village.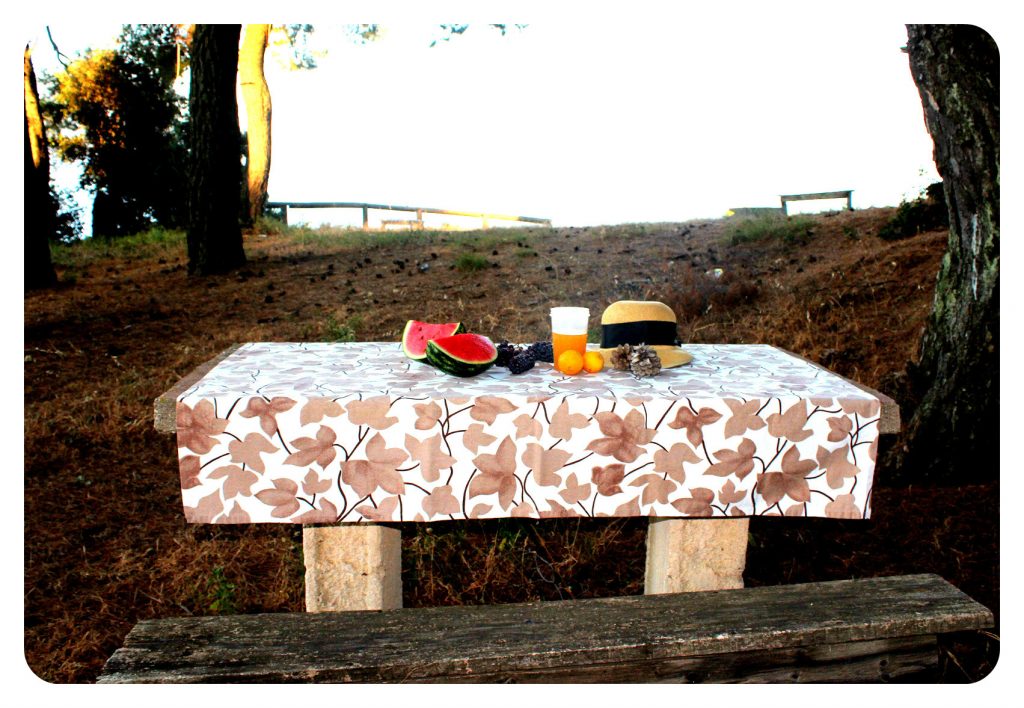 Now, I guess it's time for a nap! Stretch out in the shade of a pine tree. Ideally, you should bring a pillow and a beach towel to feel more comfortable. The place is very calm and you will most likely meet no one. You can read a book, chill out or just breathe. That's the opportunity to recharge your batteries! If you smoke, please don't throw your cigaret butt away. A single sparkle can start a fire.


When you feel totally relaxed and you're ready, take the road back to the village. Admire the large fields of olive trees. Some of them are a hundred-year-old. You can make a stop to pick a bunch of wild flowers or some thyme that grow on the border of the road. This way, you will bring a natural souvenir back home.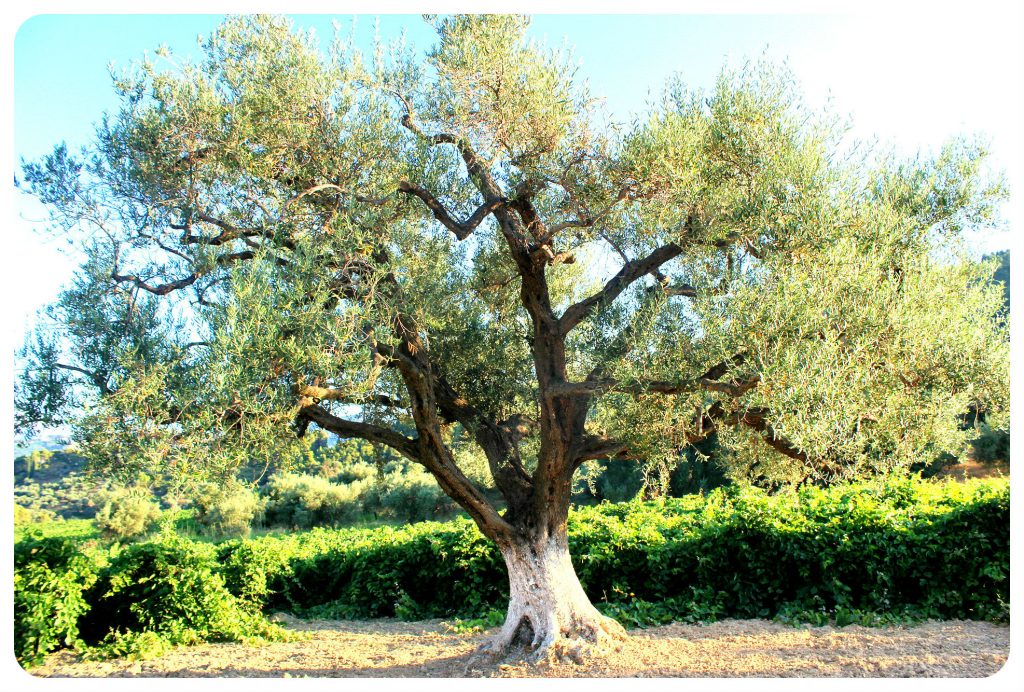 If you want to, you can also make a stop and buy some local products directly from producers: olive oil, wine or honey. They are very tasteful! Once you arrive in the center of the village, park your car near the church and go to the village's cafenio. It gathers a lot of people in the evening. Drink a Greek coffee. As the sun starts to go down, go for a walk around the village. Visit Agios Nikolaos church's backyard. It offers a beautiful viewpoint, especially at sunset.

When you feel hungry, choose one of the 3 taverns of the village: at Pistolas (on the way to Kamares), at Karampoulas (near the church) or at Platania (near the water source). They all offer traditional Greek food and different kinds of grilled meat in a very authentic atmosphere. Don't forget to taste the wine that we produce in the village!

I hope you have enjoyed your dinner and your day in our beautiful and peaceful village. It's time to go home, but no doubt your head is full of good memories!
Did you have fun as much as we did? 🙂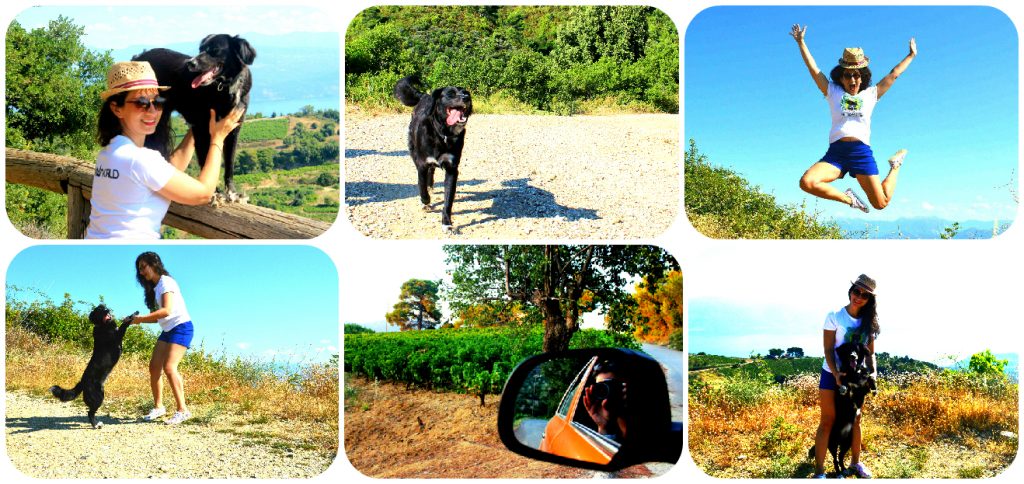 Photos & contents @ The Tropical Dog 2015-2017.