If you have read my previous article on Ziria, my greek paradise, you know that the village itself is peaceful. But what makes it the ideal destination for summer vacation is that you can both benefit for its tranquility and go out to have fun less than 10 minutes away if you want to! The nearby coast counts lots of nice places where you can spend the day or the night. Today, I share with you the list of my favorite beach bars near Ziria, from West to East. There are 7 places, one of each day of the week!

POCO-POCO
Panagopoula beach – Day & night – Facebook page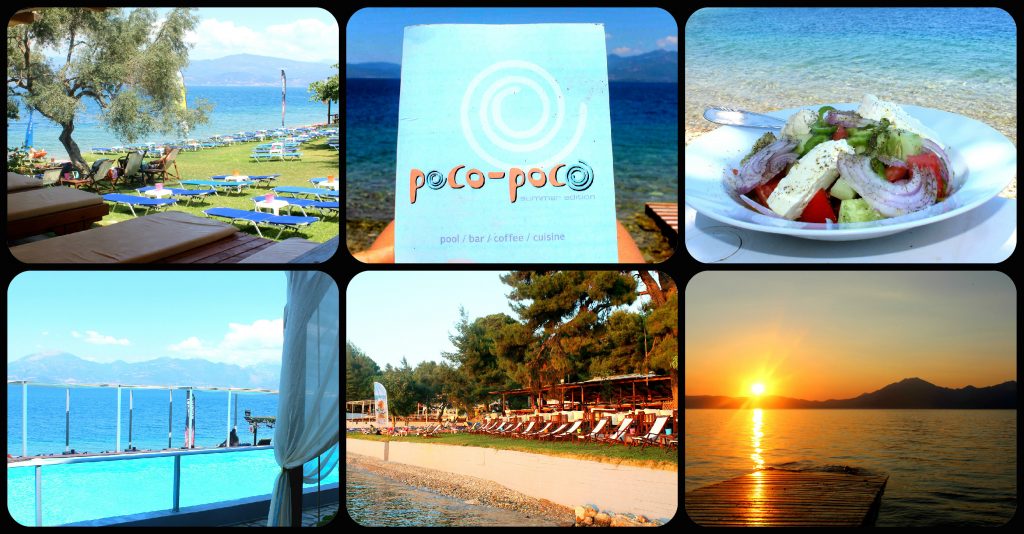 Poco-Poco is a very spacious beach bar with almost 100 deckchairs (great for sunbathing), a swimming pool, a restaurant and of course a cafeteria and a bar. The atmosphere is festive and it gathers a lot of people. It's one of my favorite spots to watch the sunset.
TSOLI'S
  Lampiri beach – Day & night – Facebook page – Website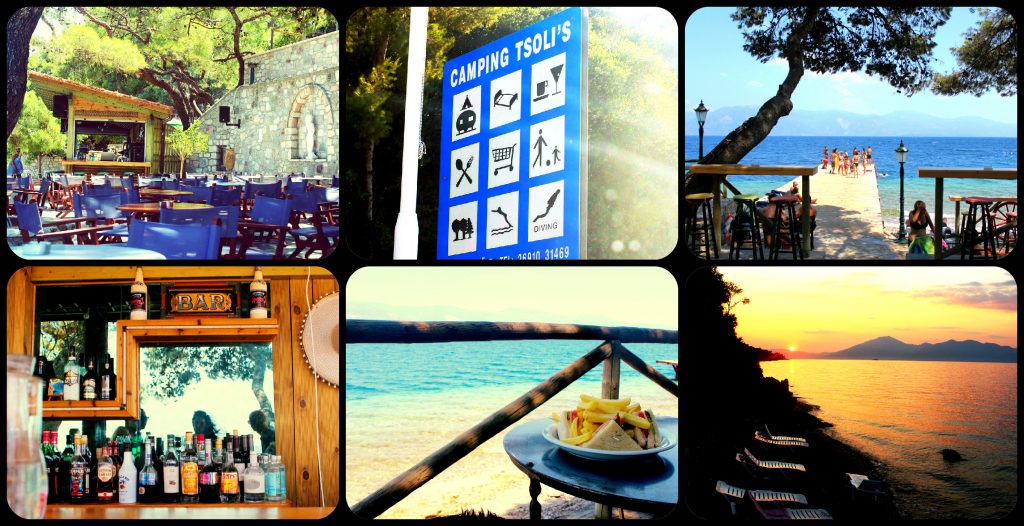 Tsoli's camping is ideally located on a great scuba diving spot. Don't forget to bring your snorkeling equipment to explore the underwater world! I also enjoy jumping off the large diving board and eat the delicious home-made food in the shade of pine trees.
AZUR
Lampiri beach – Day & night – Facebook page – Website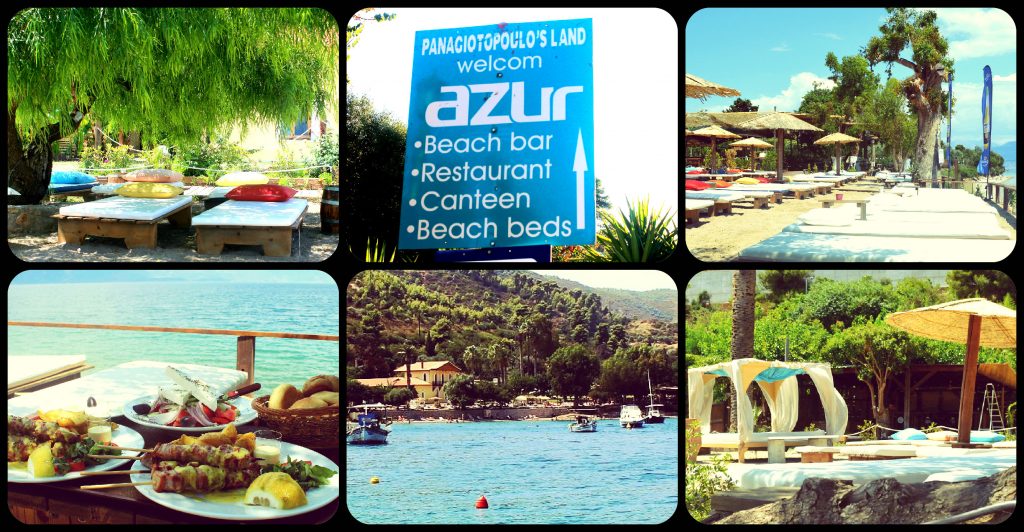 Azur beach bar is located on Panagiotopoulou land and its beautiful renovated ruins. They often host events like weddings and concerts. I use to spend the whole day over there  as they offer good food and I especially love reading on one of their wonderful beach beds!
STIGMA
Lampiri beach – From 4pm & night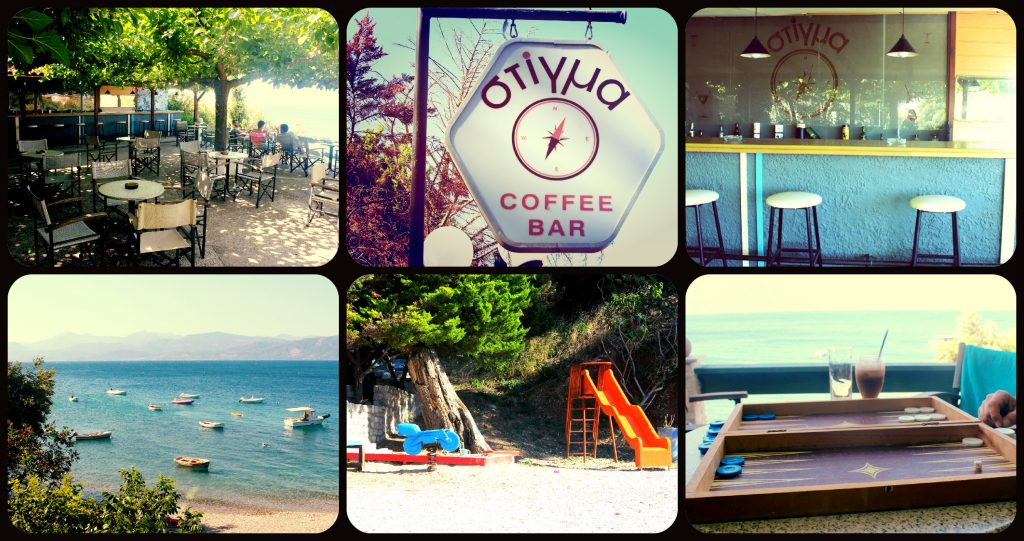 This is where I go when I'm looking for a quiet place. You can come for a coffee and play backgammon in the afternoon in the shade of trees or for a drink by night. For me, this beach bar offers the most beautiful seaview because it is located on a quite high spot.
BORA BORA
Akonia beach – Day & night – Facebook page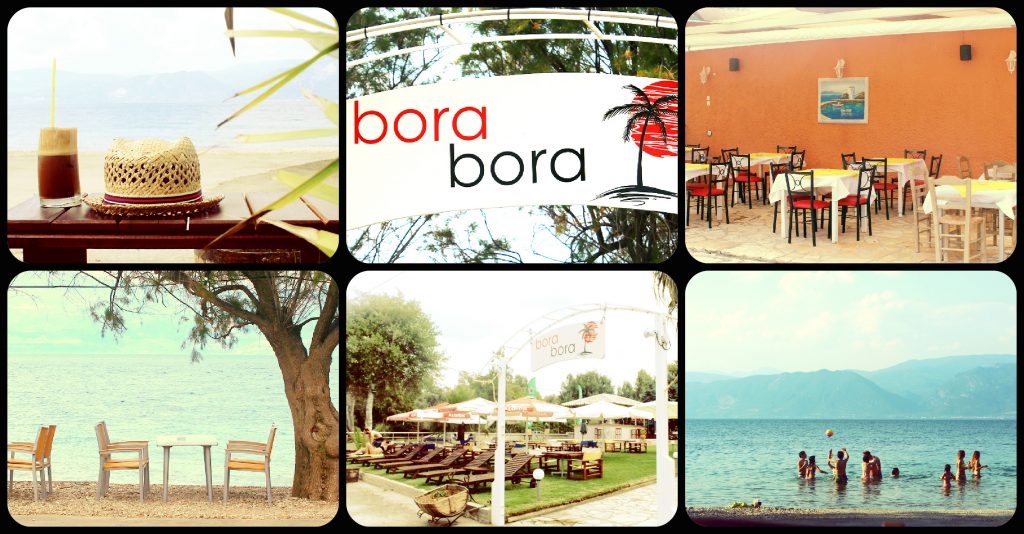 Bora Bora offers a nice and calm atmosphere. You can come here and spend the day with your kids. I love eating on the tables right on the beach, just 1 meter away from the water, and read on the very comfortable chairs on the grass, in the shade of a parasol.
BOUKA MARE
    Bouka beach – Day & night – Facebook page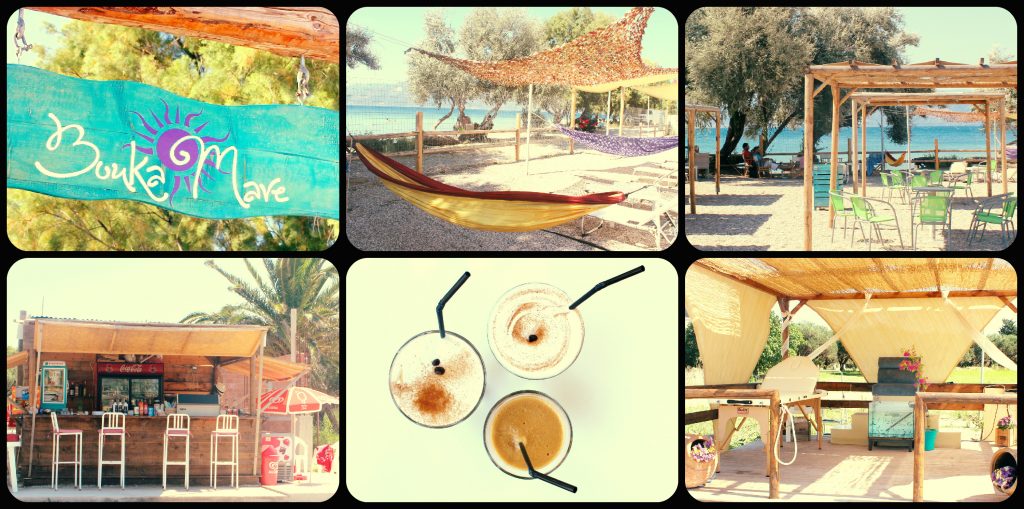 Bouka Mare is the newest beach bar since it has opened in 2014. It is a zen and laid-back place where you can enjoy fish spa and other body care services. I love the hammocks and the olive trees on the beach. It's a great place to bring along your kids.
ANONYMO
Longos beach – Day & night – Facebook page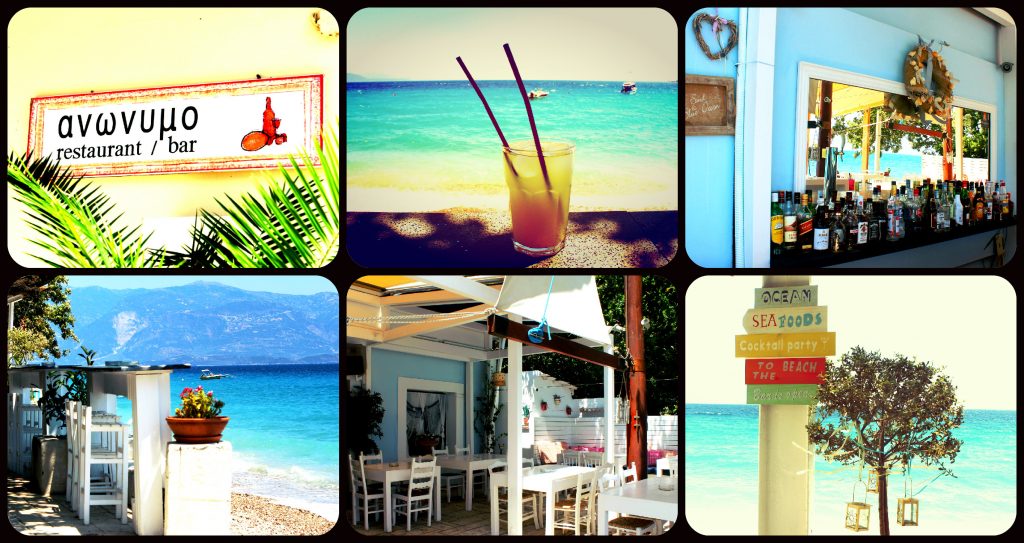 This is where I go out by night to listen to good music and drink delicious cocktails! It has been my favorite night bar for years. I just love the decoration, the cosy atmosphere and their staff has always been nice! They often organize special events and have a very good restaurant.
Photos & contents @ The Tropical Dog 2015-2018.