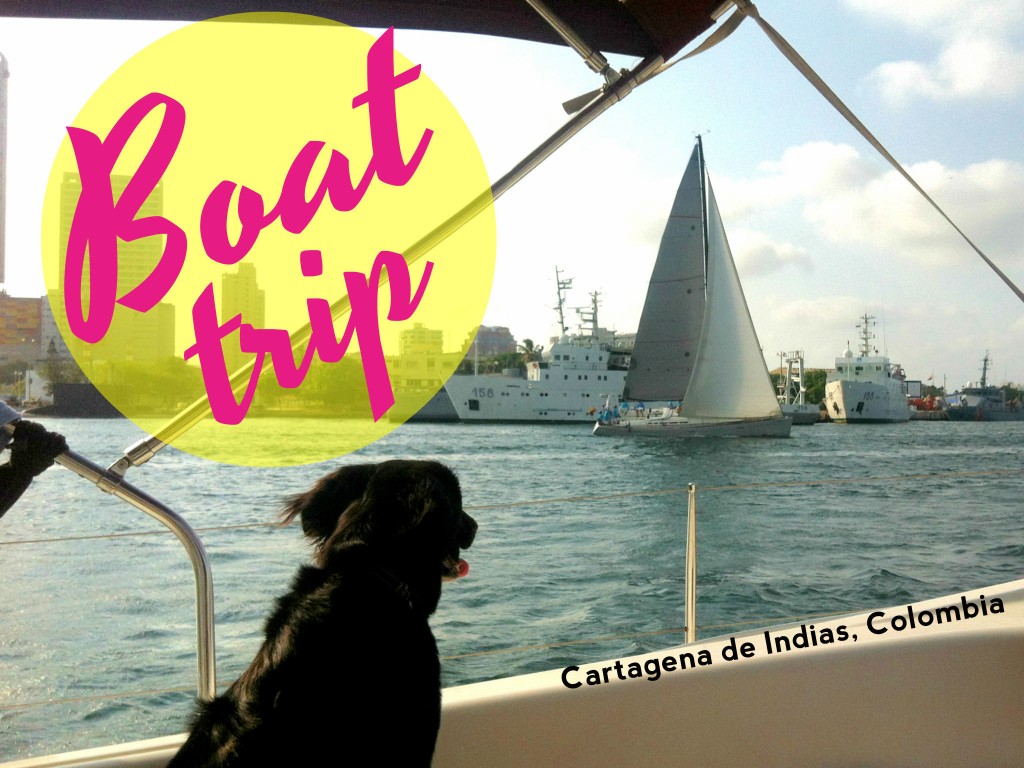 As you may know, Shark and I moved to Cartagena de Indias in Colombia a few weeks ago. We are exploring our new home and looking for dog friendly activities to try during the weekend. What better activity to do in a hot city like Cartagena than a boat trip! Our new friend Elena works on a boat and invited us to discover the bay of Cartagena, first on the catamaran El Gitano del Mar and second on the sailboat La Gitanita. Great moments that we share with you today!   
TAKE A BOAT TRIP!
Cartagena is the most touristic city of Colombia. Located on the North coast of the country, on the edge of the Caribbean sea, it's an excellent starting point to take boat trips around Cartagena or even to Panama! Locate Cartagena on Google Maps. The 2 boats we boarded in with Shark offered us a tour in the bay of Cartagena but in fact they propose inclusive 5-day trips to Panama (2 days of navigation and 3 days in the islands). A unique opportunity to discover the paradisiac archipelago of San Blas and get to know the Kuna Yala culture! Book your trip with the agency Blue Sailing (around $550).
ON THE SAILBOAT!
The Gitanita is a beautiful 51-foot sailboat which takes up to 13 passengers in 4 private double cabins (each having its own bathroom). The boat has snorkeling gear, a dinghy, fishing equipment and a large fridge to keep drinks cool. There are always beers and good music on board so it's ideal for young passengers who like to party and doesn't mind if the boat is a bit crowded. We really enjoyed the ride!
ON THE CATAMARAN!
Gitano del Mar is a 47-foot catamaran that was recently refitted with a new engine and is capable of fact crossings between Cartagena and Panama. This boat has 2 private double cabins, 2 private cabins with triple beds, 2 singles, plus a triple bed and a double bed in the salon area. It sleeps up to 18 passengers. The Catamaran is also equipped with 4 bathrooms, fridges and freezer, snorkel and fishing gear, kayak 2 paddleboards and a dinghy. We loved to sunbathe on the top of the boat!  

DOGGY TIPS 
Make sure your dog doesn't stay too long under the sun
Keep a bowl of fresh water at his disposal to keep him hydrated
Always keep an eye on your dog and don't let him go around if the boat moves a lot. He can easily fell off!
GET MORE INFORMATION
Look at the Facebook page of the boats El Gitano del Mar y la Gitanita for beautiful pictures of the trip and the crews!
Check out the website  of Blue Sailing to get all the details about the boat trips from Colombia to Panama!
Visit Blue Sailing's agency in Cartagena: calle San Andres 30-47, Getsemaní
SPECIAL THANKS
We thank the wonderful dog-friendly crews of the 2 boats for having us on board! Special thanks to Vincent and Yonatan from La Gitanita, to Alyssa form Blue Sailing, and a huge thank you to Elena, our German friend who invited us and made all this happen 🙂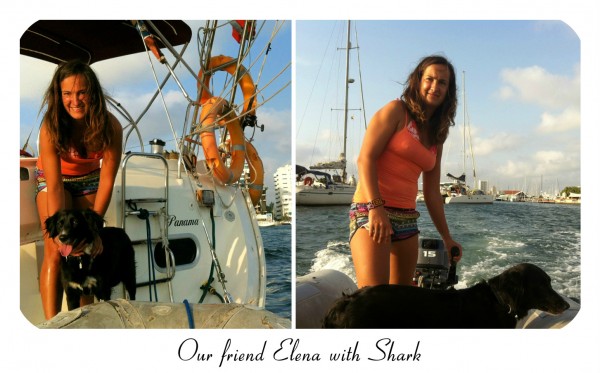 Photos & contents @ The Tropical Dog 2015-2017.