As you may know by now, I am deeply in love with my region in Greece. Even if I have spent every summer of my life here, I still find new nearby places to explore.
Today, I take you on a cruise to Trizonia, a small island  in the Corinthian Gulf (click on the picture to go on Google Map). 
What you need: swimsuit, sunglasses, hat, sunscreen, camera, water. Food and snorkeling equipment is provided for free on board.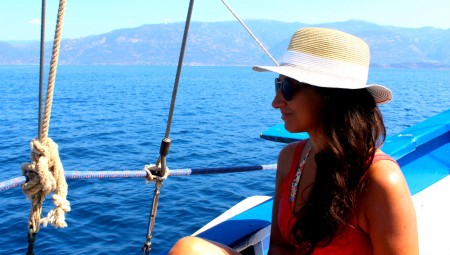 The cruise starts at Longos beach at 10.30 am. Alexandros and Konstantinos welcome the dozen of passengers on their traditional Greek white and blue boat called "Oianthi".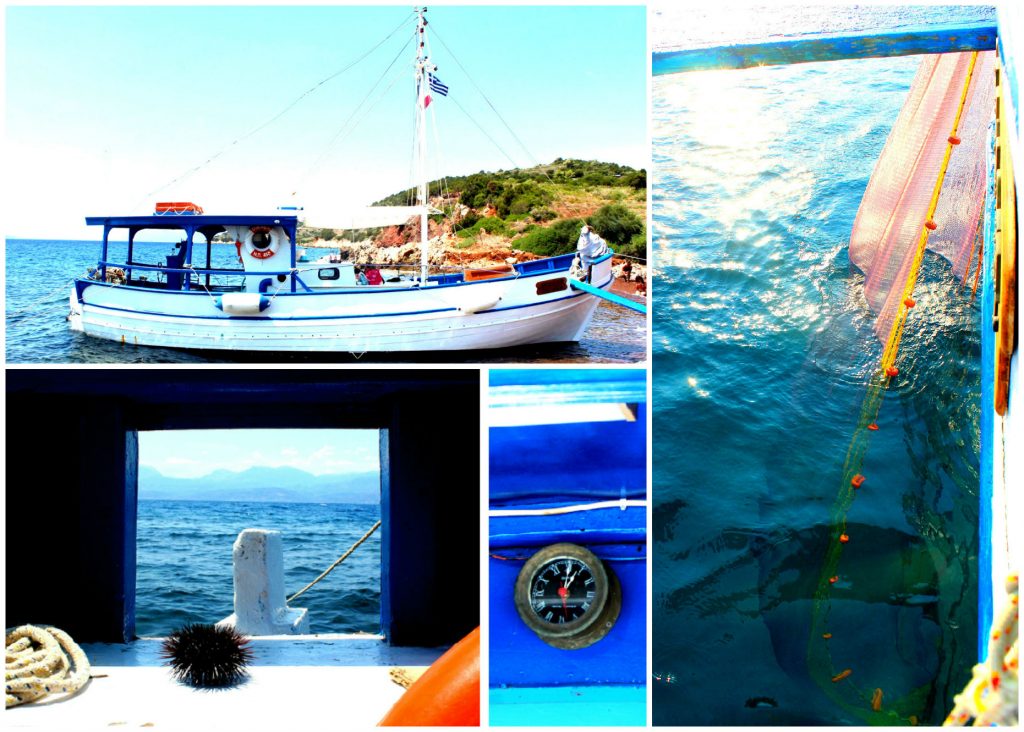 As we sail away, the mountainous coastline of the Achaia region appears. About an hour later, we approach the beautiful island of Trizonia and the islet of Agios Ioannis.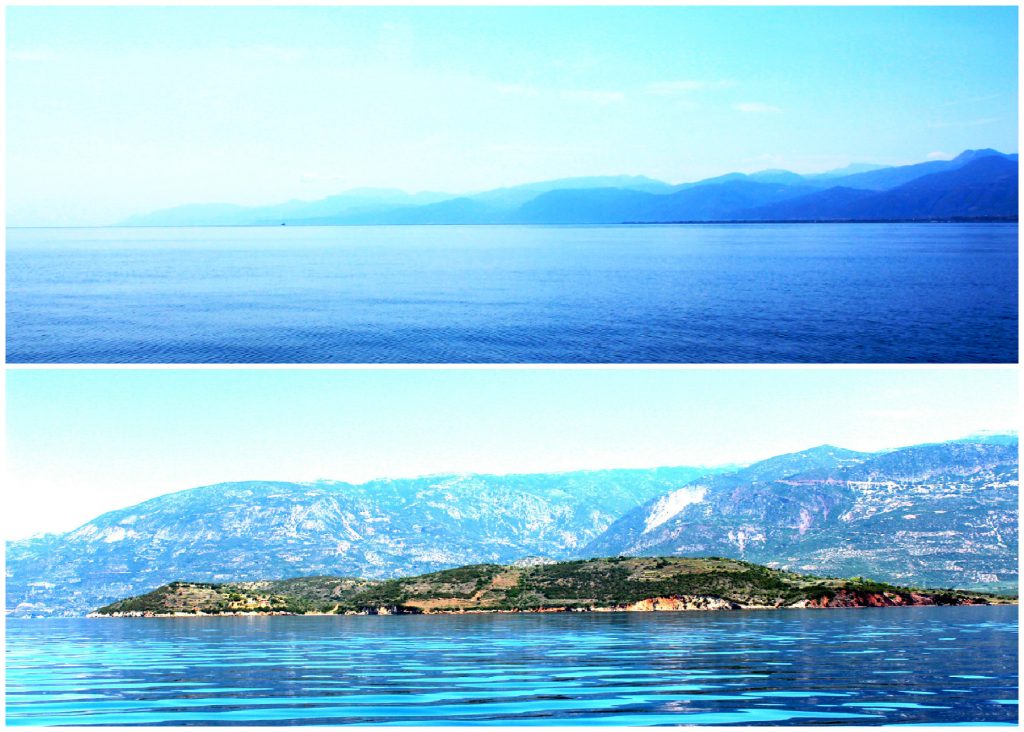 First stop at Agios Ioannis : Konstantinos dives in the sea to pick up sea urchins and other seashells while we jump off the boat in the crystal-clear sea. After a 30-minute exploration of the seabed with our snorkeling equipment, we set sail for Trizonia.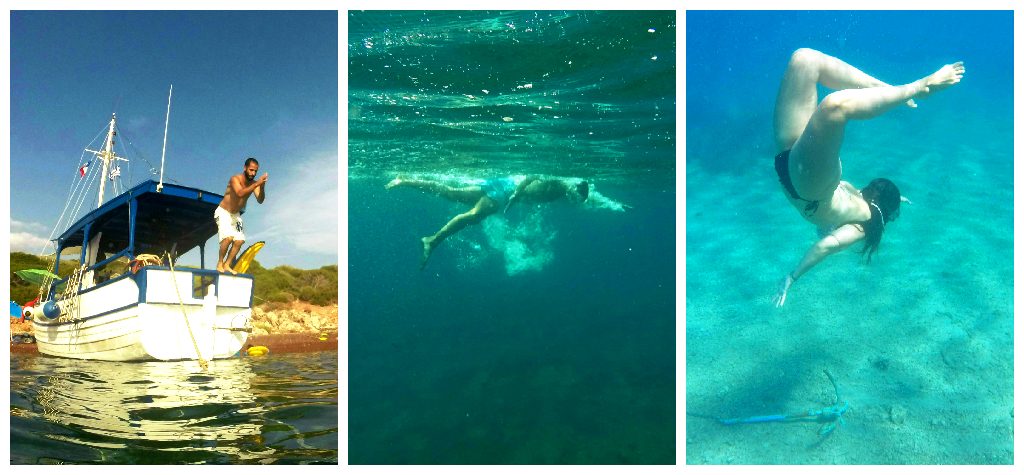 Trizonia island is only 2.5 square kilometers but offers beautiful landscapes which can best be seen by boat. That's why "Oianthi" takes us all around the island with 3 stops. We first anchor at a fabulous red-sand beach to relax and swim for a couple of hours.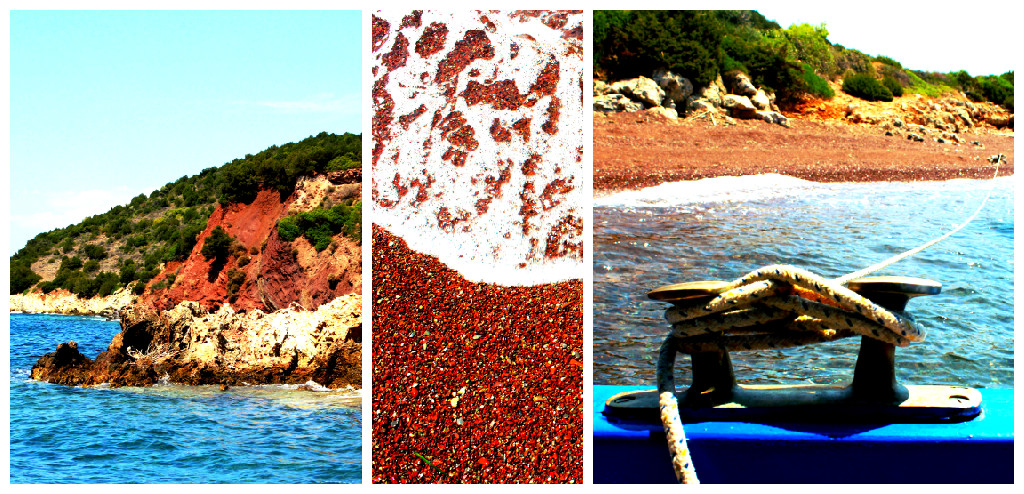 Aexandros and Konstantinos set up a tent, a table and parasols on the beach and get the picnic ready. On the menu: sea delicacies, fried fish, a greek salad, a macaroni salad, tzatziki and of course Ouzo!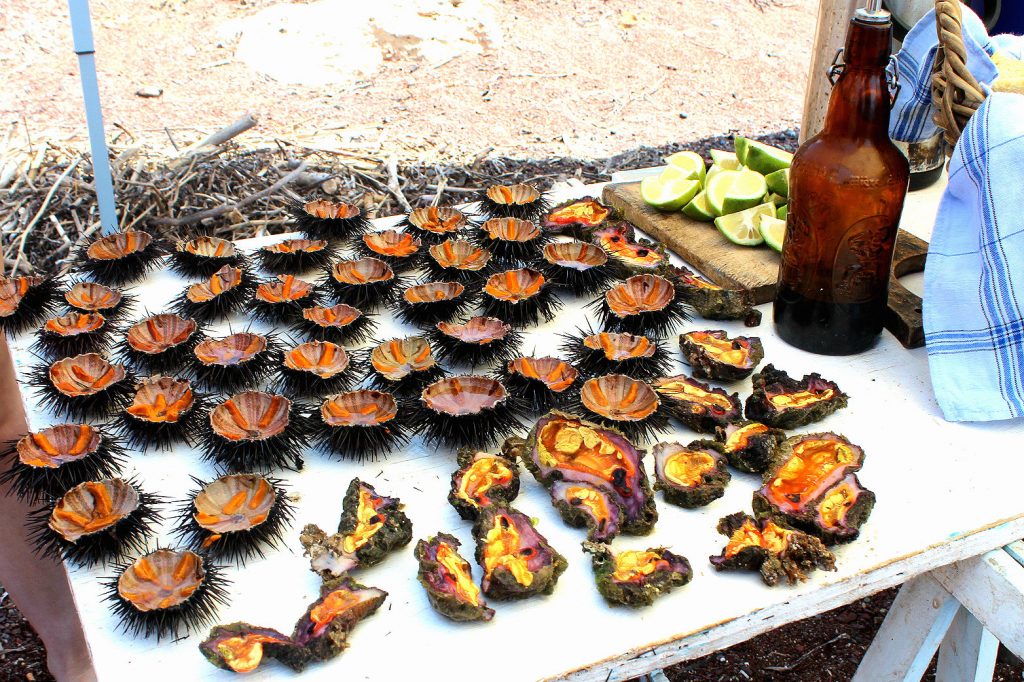 After this delightful moment, "Oianthi" takes us to the Northern coast of Trizonia and we anchor at the port of the only village of the island. We have an hour to explore the streets and seaviews of this charming village while enjoying some ice cream.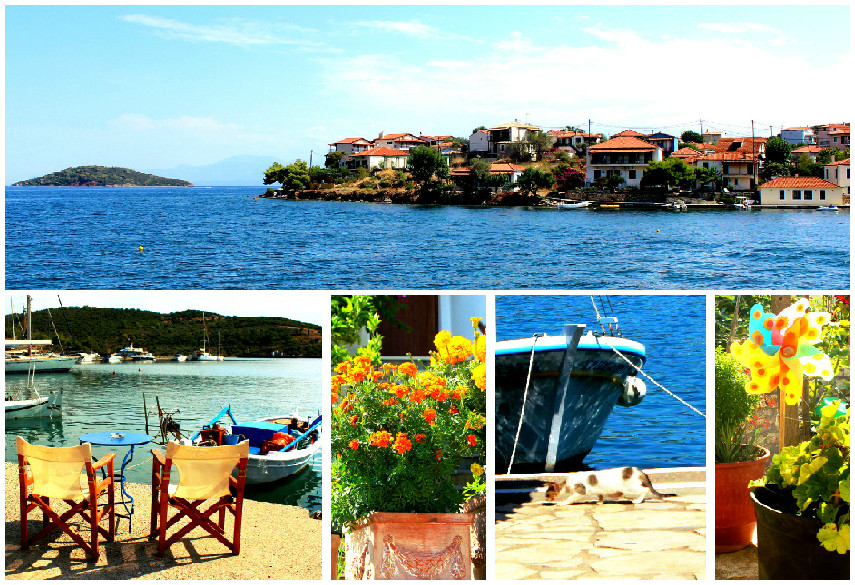 For the last stop of the day, "Oianthi" takes us to another peaceful beach of Trizonia where our Captains offer us a special coffee with whipped cream while we relax in the sea! That was really great! Then they bring us a fruit platter with melon, watermelon and grape.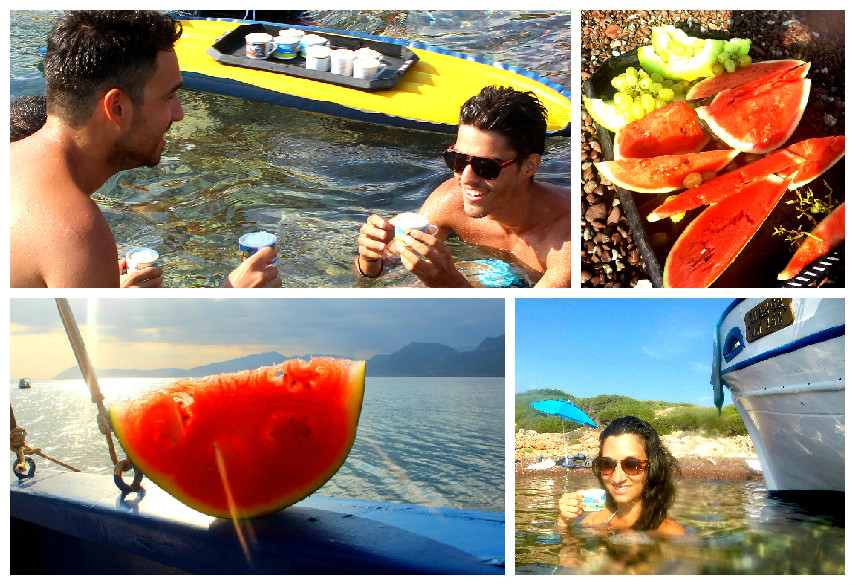 Finally, we embark on the boat and head back to Longos, listening to relaxing music and admiring the changing colors of the landscape.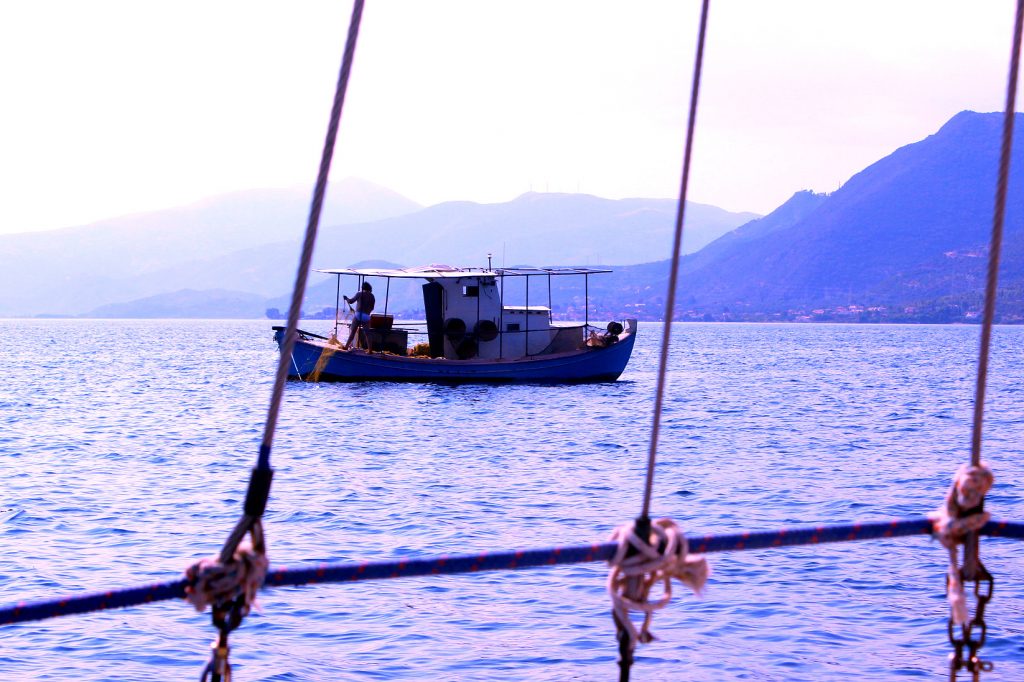 On our way, we meet a fisherman on his little boat and a bird chilling out on the sea. In the background, we can see the beautiful bridge or Rio that connects Mainland Greece to the Peloponnese. The sunset is fantastic… So was our day!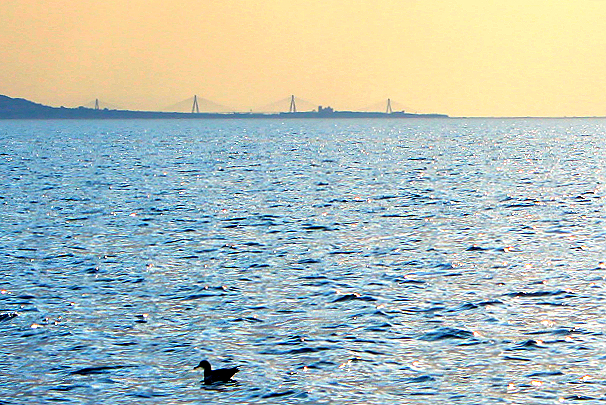 MORE ON TRIZONIA ISLAND: visit the website Trizonia.info to find hotels, restaurants and much more!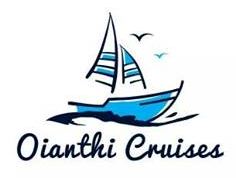 HOW TO GET THERE ?
With Oianthi Cruises – departure from Longos beach, Aigialeias
Day cruise (price: 35 Euro per person) – Sunset cruise (7 pm to 9.30 pm) – Special events
Booking: (+30) 6976 911 176 or info@oianthi-cruises.gr  –  Facebook page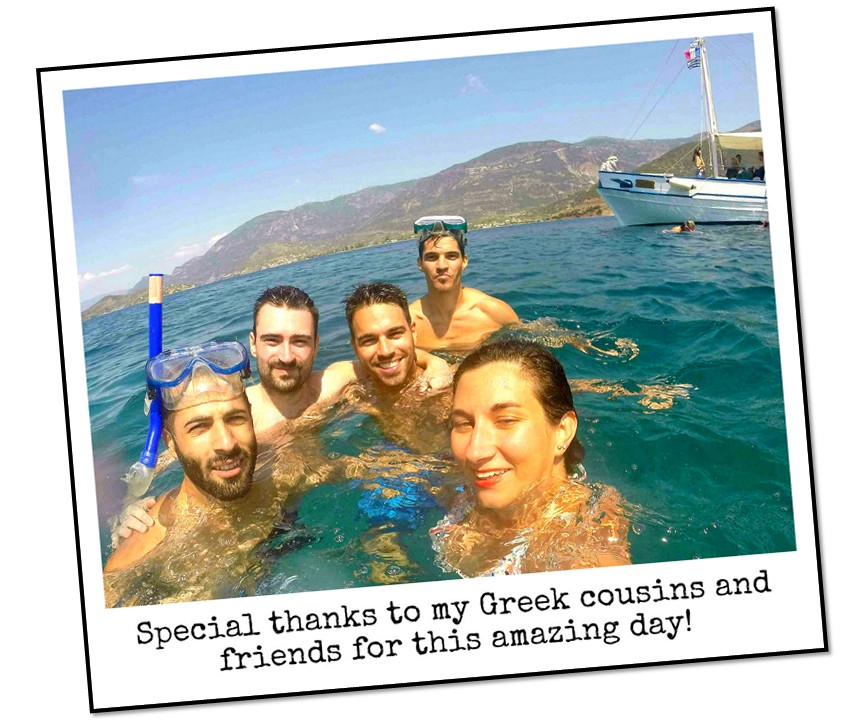 Photos & contents @ The Tropical Dog 2015-2018.