Taganga is a charming fishermen village in the North of Colombia, by the Caribbean sea. Surrounded by mountains, it is set in a beautiful bay and offers wonderful landscape and breathtaking viewpoints.

The name of Taganga sounds very exotic, right? Many people I met in Cartagena told me that Taganga has a special vibe and that it worths the trip. So when I had the chance to go to the city of Santa Marta for work, I took 2 more days of vacation to visit Taganga, with my dog Shark of course! There are buses from Santa Marta to Taganga and it only takes around 15-20 min to get there. There is no real rule allowing or prohibiting dogs in buses in Cartagena or Santa Marta. So if the bus doesn't stop to take me, I know the driver doesn't allow dogs in his vehicle. If he does stop, I know there is no problem. They usually ask me if my dog bites but I never had to pay for her.
The road to Taganga is mountainous and winding. I had to confess… I prayed that the bus was in a good state and the driver careful even though he drove a bit too fast. But well, we arrived safe and sound! It was on a Monday morning so the village was quiet and not crowded by tourists as it is on weekends and holidays. It was just perfect for a chilling out day with Shark and my friend Morgiane!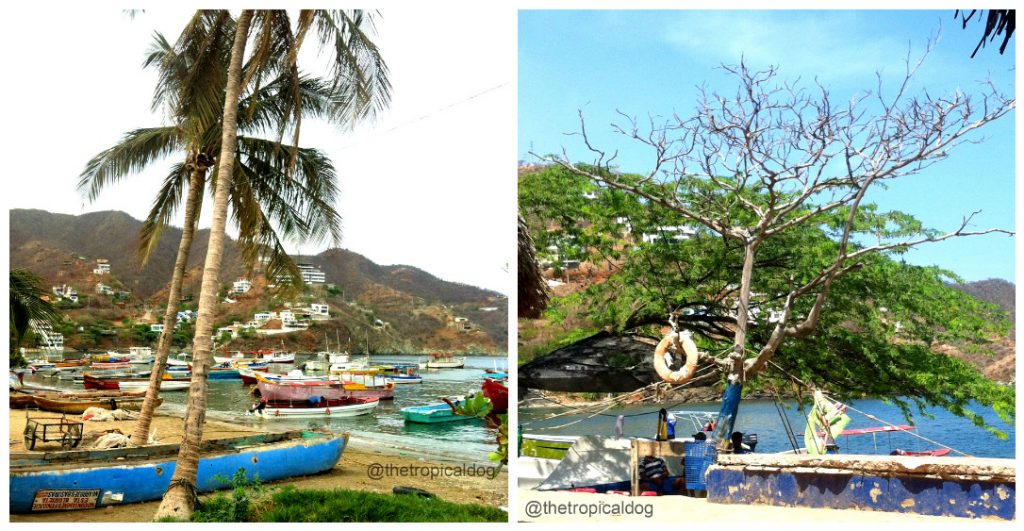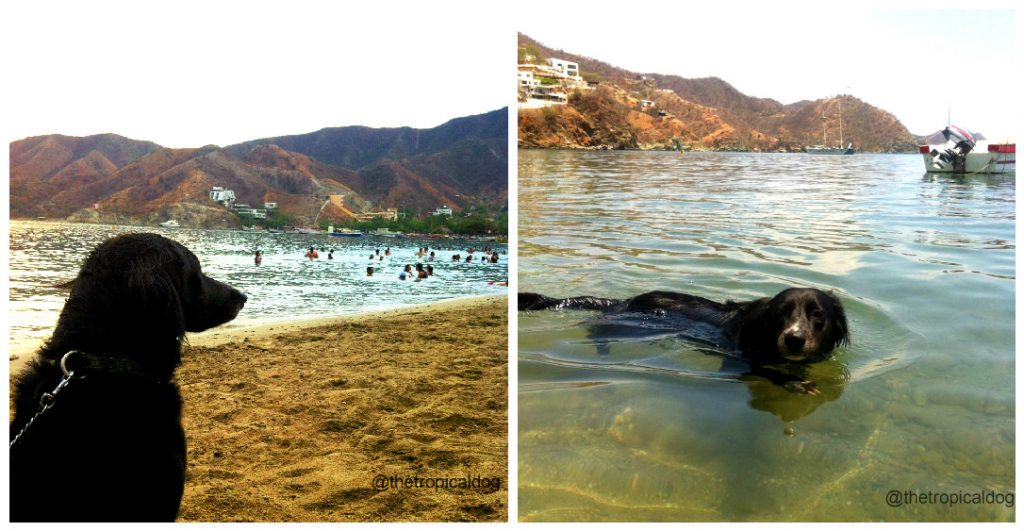 Dog-friendly places:
Restaurante Estrella del Mar (colombian food, open all day) – perfect for lunch
Bar Casita del Mar (very nice bar, friendly staff, restaurant, open all day) – perfect for a smoothie
A Deriva (french restaurant, only open by night, great food and cocktails) – perfect for dinner
WHAT WE LOVED ABOUT TAGANGA: the landscape, a beautiful bay surrounded by mountains – some colorful street art – nice bars and restaurants – and the magical sunsets, among the best I have seen!
WHAT WE DIDN'T LIKE SO MUCH: a lot of street dogs, some aggressive with Shark – some homeless/drunk men – some really loud techno music coming from an Israeli hotel in the afternoon/night that totally disturbes the atmosphere.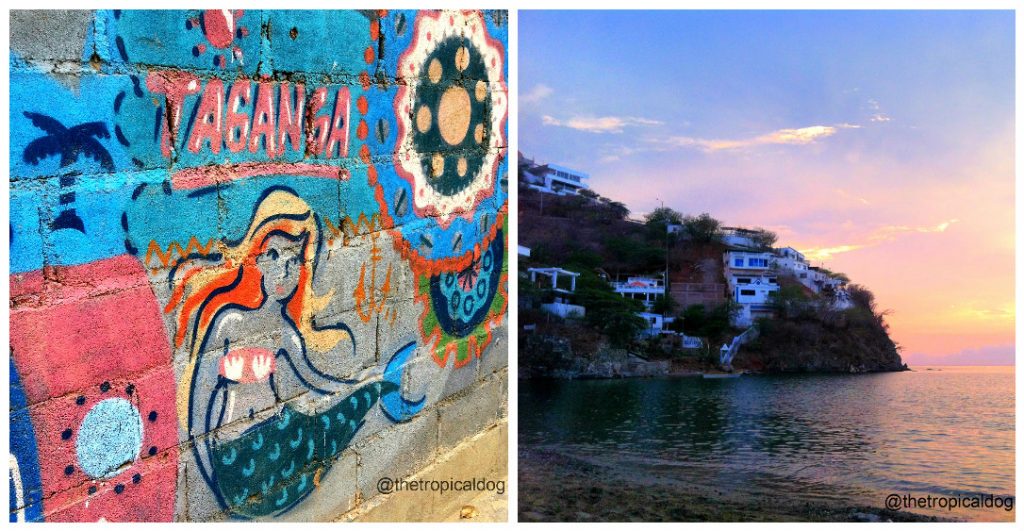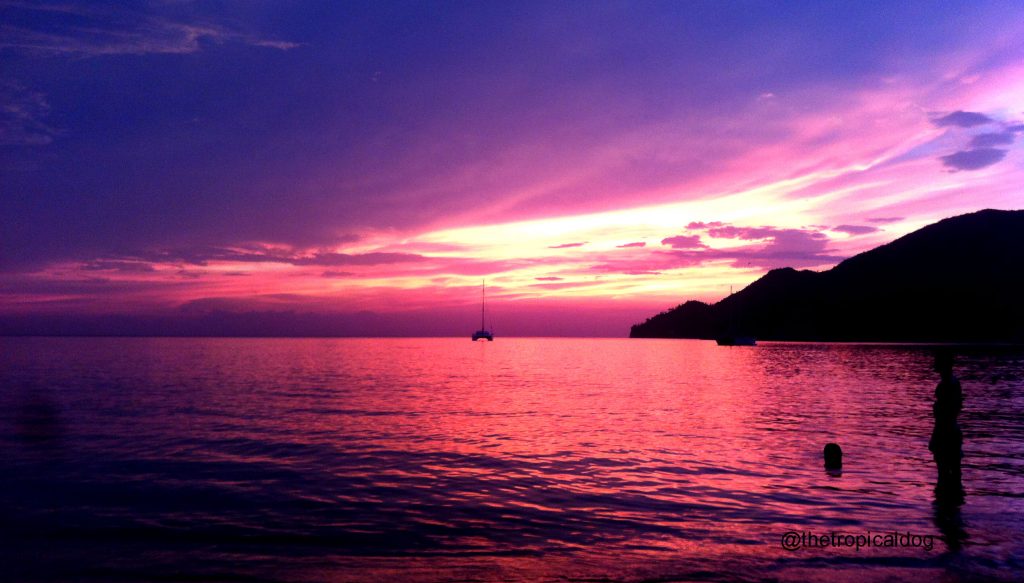 We thank our friend Morgiane for accompanying us on this trip, as well as the 3 Mexican guys (Gustavo, Mauricio and Nicolas) that made our bus trip back to Cartagena unforgettable 🙂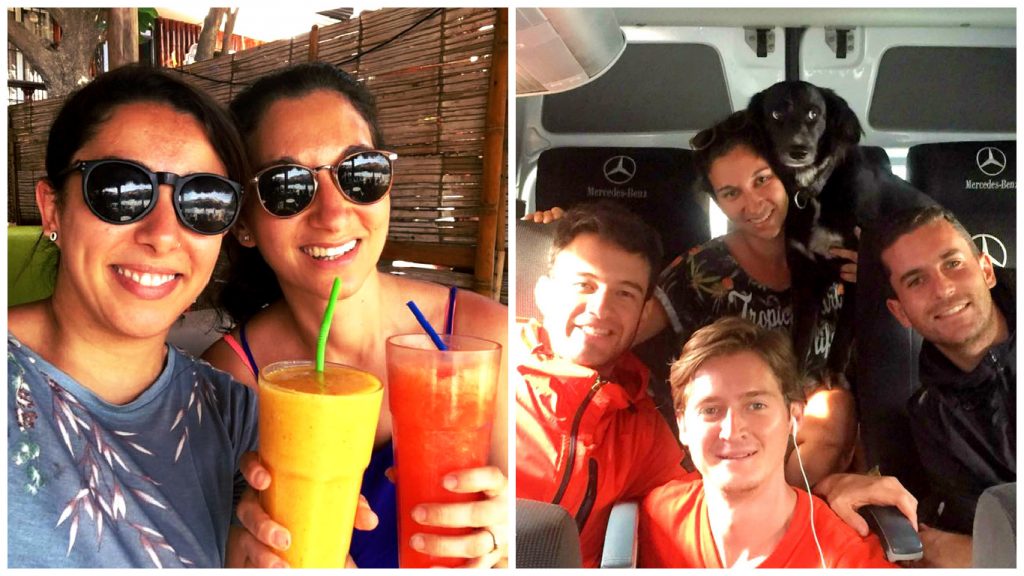 Photos & contents @ The Tropical Dog 2015-2017.