Agadir is a major touristic city in Morocco, located on the Southern shore of the Atlantic ocean, near the foot of the Atlas mountains. During our stay in Morocco, in the beginning on 2015, we took a road trip from Rabat to Agadir with a couple of friends. Of course, Shark took place in the car, just next to a surf board 🙂 We share with you our favorite places in Agadir to visit with your dog!

THE SEAFRONT OF AGADIR
The city is built along an extremely wide 6-km beach and offers a wonderful palm-lined seafront. It is a nice place for walking, sunbathing and drinking or eating outside.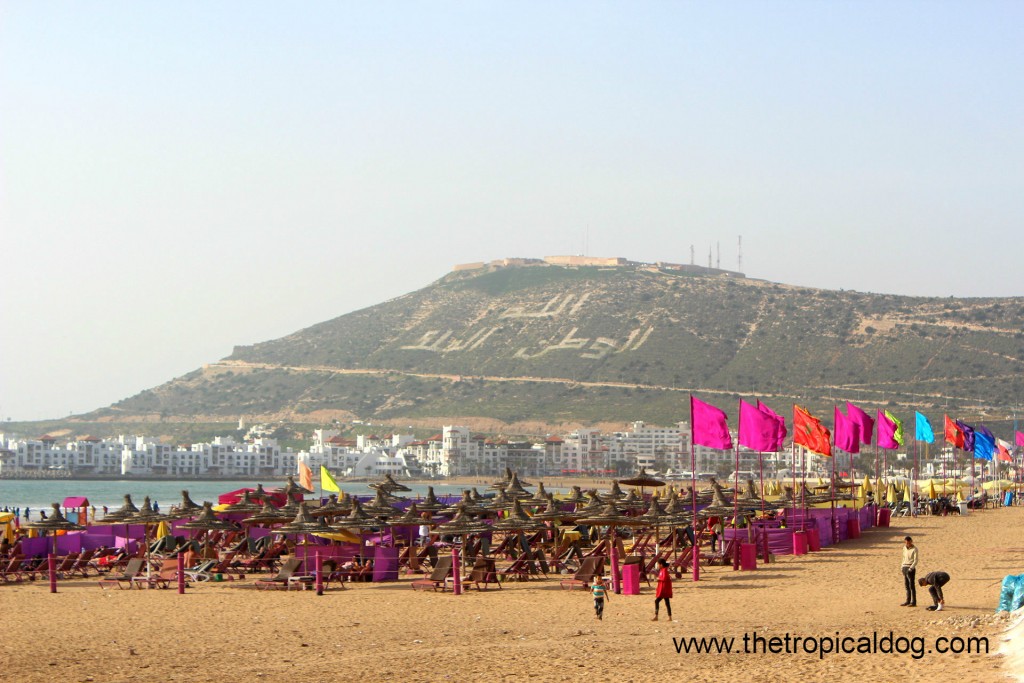 ANZA BEACH
Take the National road 1 and head North.  On your way, don't forget to make a stop at the Marina to admire the small port. There are shops and restaurants. Anza is located just after the port of Agadir. Your dog can run and swim freely on the large beach.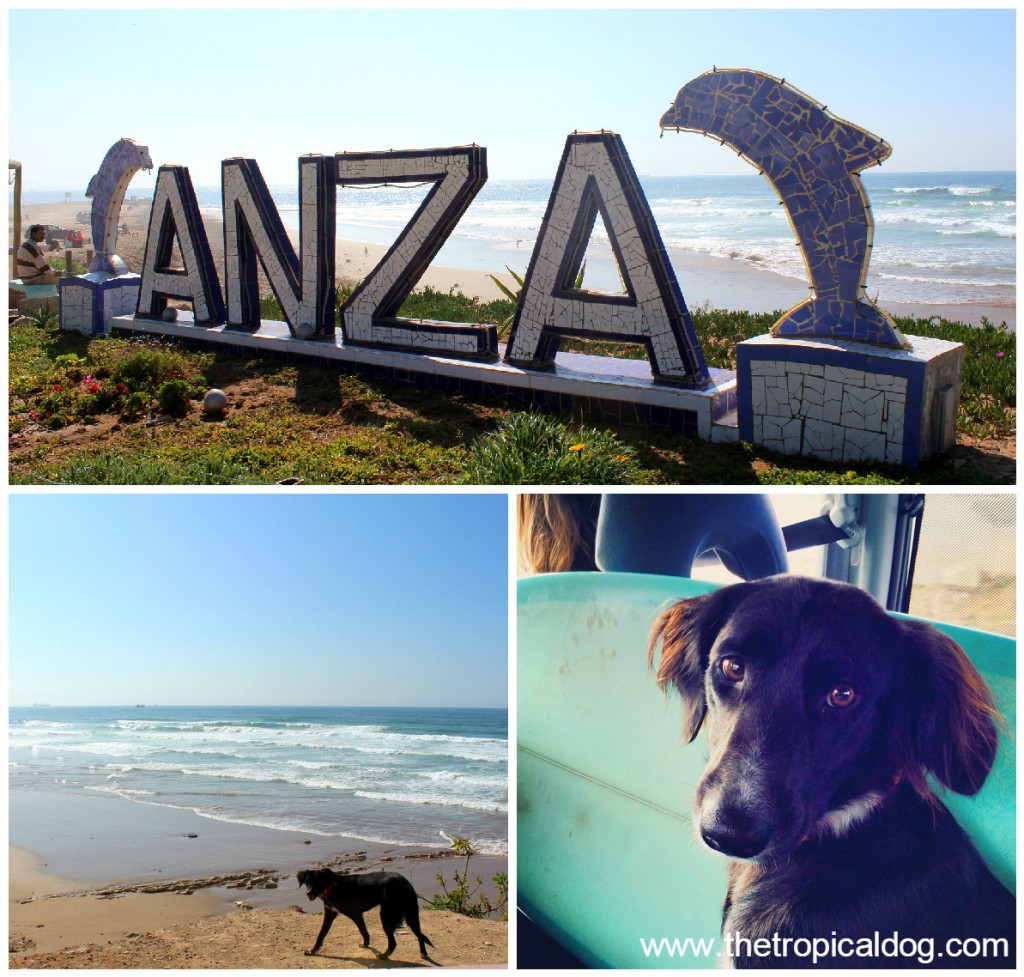 ANCHOR POINT BEACH
Anchor beach is a famous surf spot in the North of Agadir. It offers a great view on the coastline and the colors are amazing when the sun starts to go down. A lot of young people gather there to watch the surfers. Shark made friends with some cool beach dogs, part of a project of protection of animals.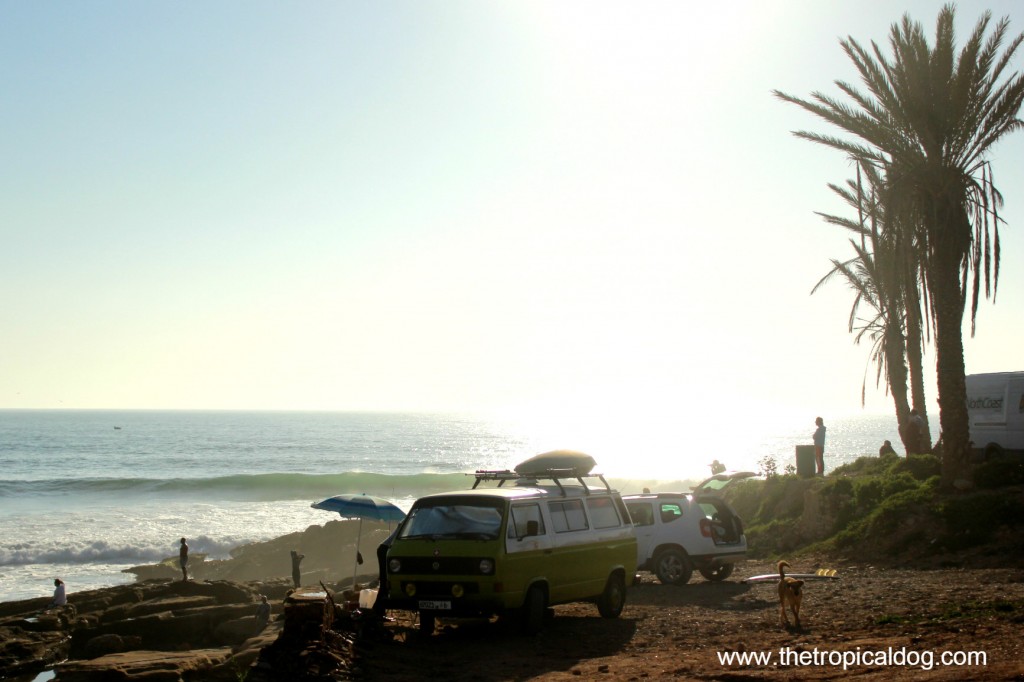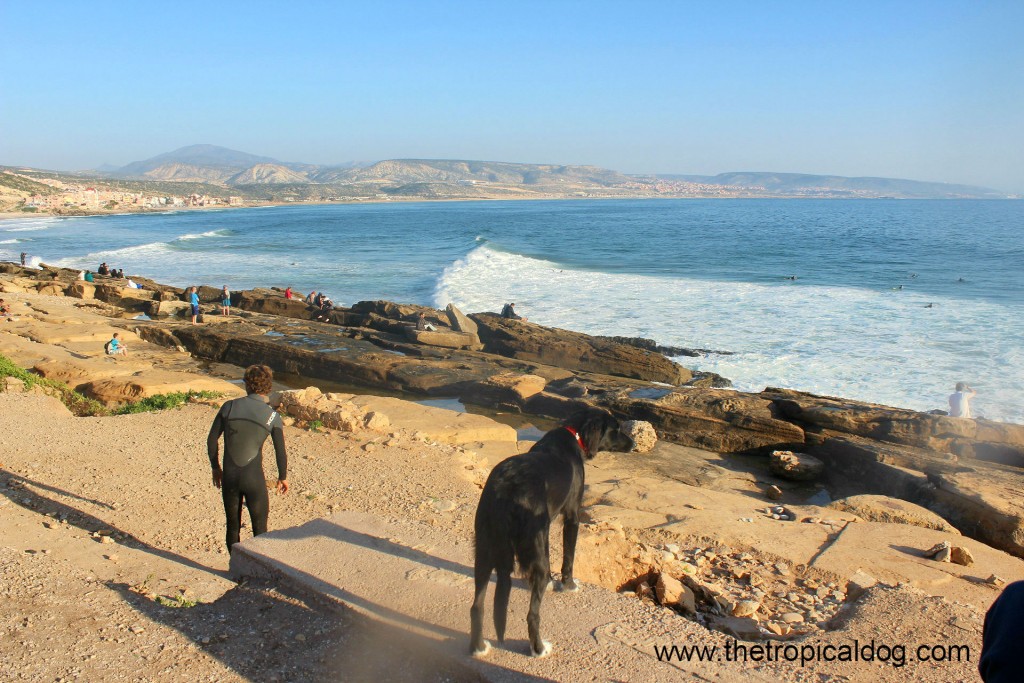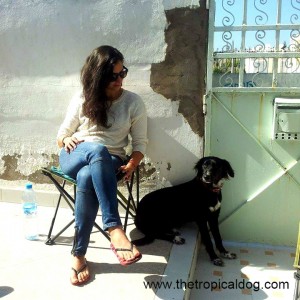 HOW TO GET THERE :
By air –  website of Agadir's international airport.
By train and bus – website of the the Moroccan railway company.
By car – highway from Rabat/Casablanca through Marrakech or coastal road through Essaouira.
SPECIAL THANKS TO FANNY AND MEHDI WHO TOOK THIS ROAD TRIP WITH US!
Photos & contents @ The Tropical Dog 2015-2017.