I have always dreamt of staying in a hostel where Shark would not only be tolerated or accepted but really welcomed. A hostel where the staff would really be pet friendly, where I would feel confortable hanging around in the common spaces with my dog, where I would not feel that we are disturbing and of course where my dog would stay for free! You surely know what I am talking about if you have already travelled with your pet. Well, we finally found our dog friendly dream hostel during our trip to the coffee region! Our home away from home is called Kolibri hostel in the city of Pereira, the perfect base to discover the wonderful region of Risalda.



Kolibri hostel is a very cool 2-floor house with a wide range of private rooms and shared dorms. It also provides 2 fully equiped kitchens, several bathrooms, a patio, 2 terraces with view on the mountains, a tv room and plenty of space to socialize! The staff is young, friendly and always ready to help. They all welcomed Shark with open arms and seemed really happy to host a dog! Can you imagine that they had bought a dog bed especially for Shark? And the best attention ever was that they left a special welcome note on the bed. How cute is that? 🙂 We spent 3 nights in Kolibri hostel. I cooked Shark's food in the kitchen, admired the view from the terrace and relaxed in one of the hammocks. Last but bot least, the hostel is beautifully decorated: flowers on both terraces, map of the world on the wall, colorful windows, suspended bikes, funny objects, etc. Every corner offers a nice angle to take a picture!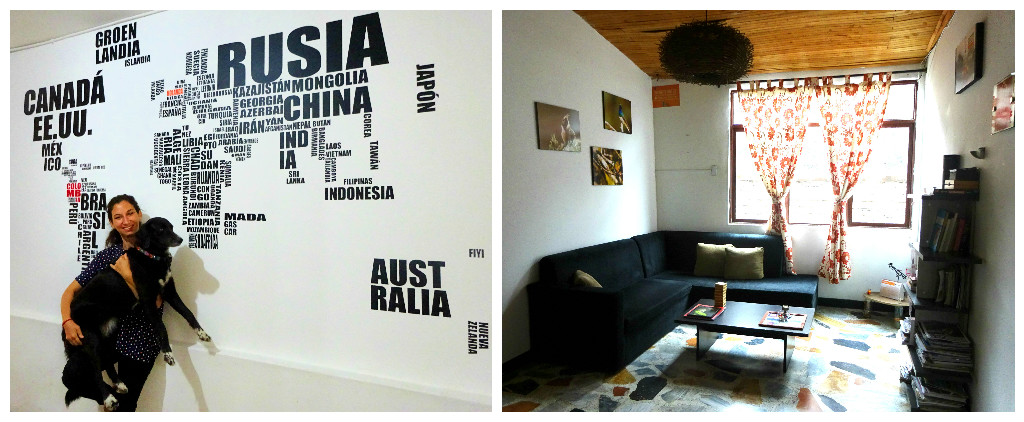 Kolibri hostel is located in the "zona rosa" (pink zone) of Pereira, a very nice and safe neighboorhood with plenty of restaurants and bars. As most of them have outdoor spaces, no need to leave your dog at the hostel. Just bring him along! Good to know for people who travel with their pet: there is a vet clinic and shop at the corner of the street and a pet friendly mall (Arboleda) at 400m.
Other advantages of staying in Kolibri hostel
Free wifi everywhere
Free tea and coffee all day
Reception is open 24/24h
Touristic information and bike rental desk
10% discount on trips to thermal springs, bike tours and Aly Torres restaurant
Not a party hostel, common spaces closes at 10 p.m. and the terrace at midnight
Check out at 11 a.m. but free luggage storage until 11 p.m.
Sell soft drinks, beers, chips and useful stuff like earphones, adaptor plugs, shampoo, etc.
Sell a variety of coffee biscuits and chocolates, perfect for gifts!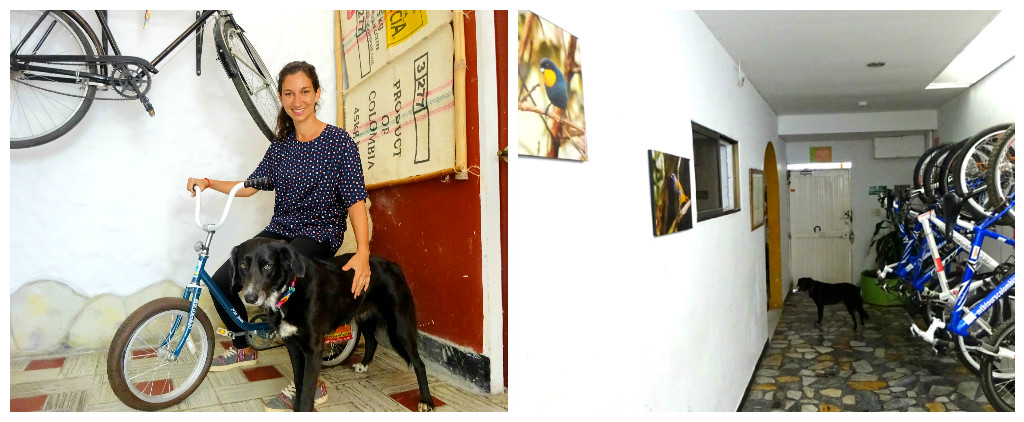 Thanks to Lina (Colombian blogger at Patoneando) for taking the pictures of Shark and me in the hostel and to all the staff for receiving us so well!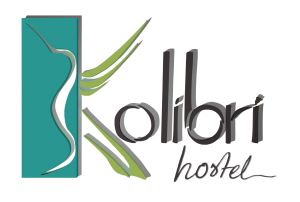 Pictures and contents © The Tropical Dog 2016