There are a lot of day trips you can go on if you visit my region in Greece. My favorite one is this circular road trip of 51 km starting in the village of Ziria. It goes through the mountains, offers breathtaking seaviews and allows you to visit many villages and churches. If you take your time and make as many stops as I did, it will take you 4 to 5 hours door-to-door. Let's go!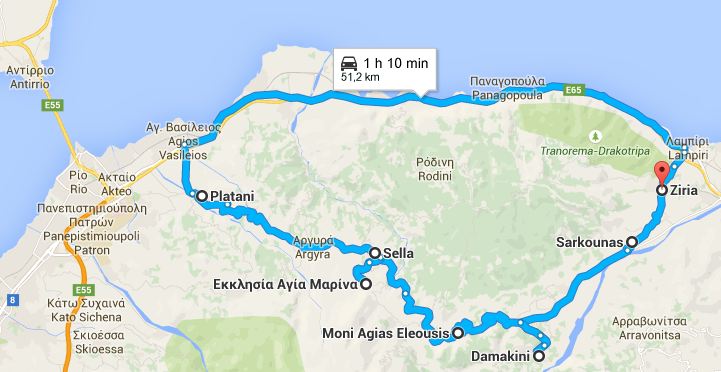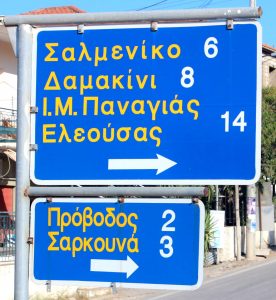 VILLAGE OF SARKOUNAS
Sarkounas is the first village you go through after leaving Ziria. There is a beautiful bell tower next to the colored church and a wonderful rusty bridge on the main road. You will also see large fields of olive trees and old farm tractors.


VILLAGE OF DAMAKINI

Damakini is a small village where the Christian cross on the top of the church faces the wind turbines on the top of the mountain. You will also meet some curious goats.

MONASTERY OF PANAGIAS ELEOUSAS
The monastery of Panagias Eleousas is a fantastic and huge building. A must-seen! It is open for visitors everyday except Friday from 9 am to 1 pm and from 5pm to 8 pm. You need to be dressed decently.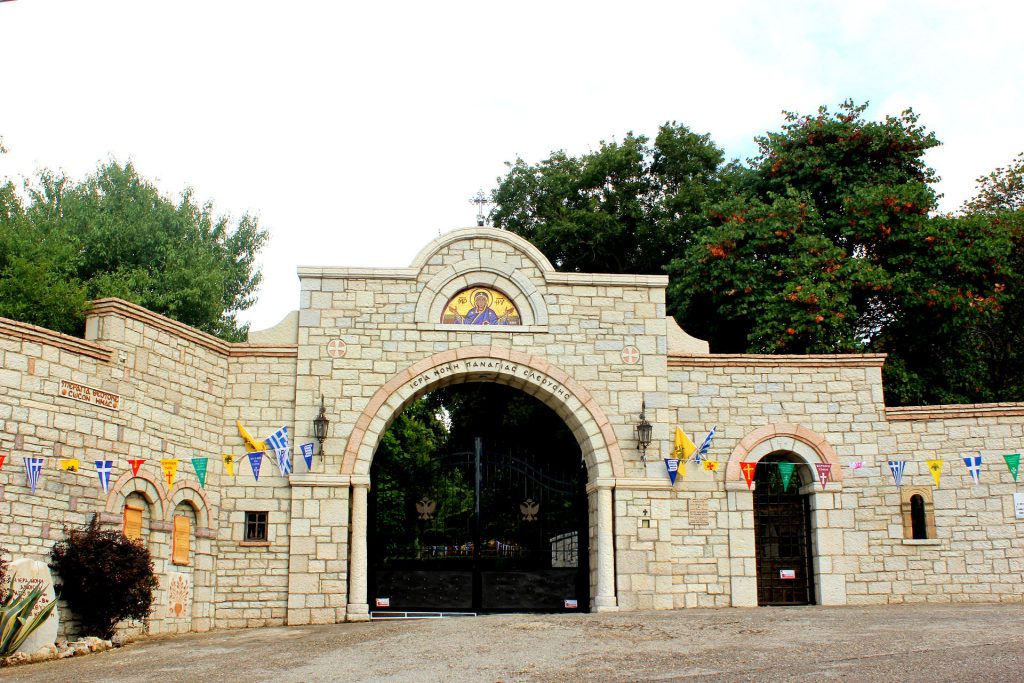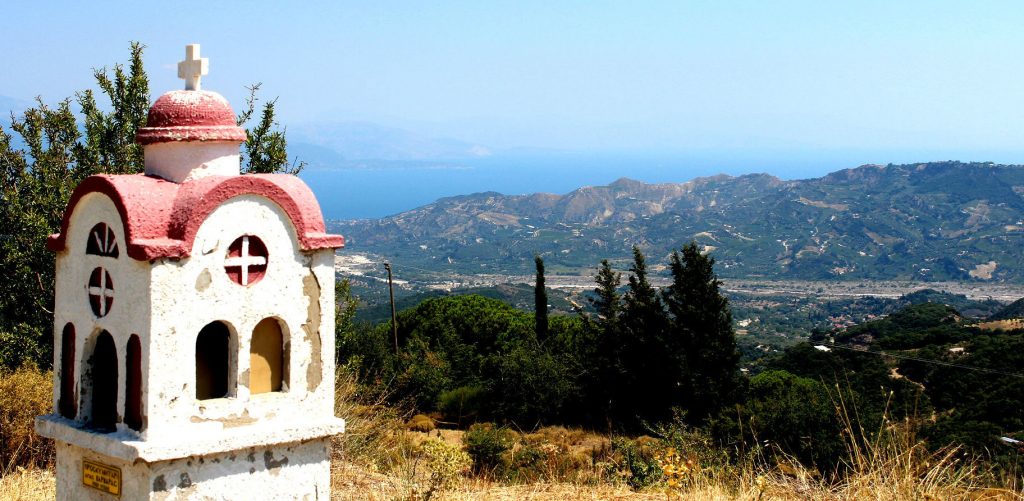 CHURCH OF AGIA MARINA
Initially, this church was not on my planned route. I just saw the sign on the road before the village of Sella and felt like I was going to miss something. And I was so right! This place is gorgeous. The church of Agia Marina (Saint Marina) is surrounded by magnificent plane trees and streams of fresh water. One of the most peaceful places on Earth!
VILLAGE OF SELLA
The village of Sella is known for its taverns (open only by night). The most famous one (which I have tasted many times) is Taverna Mylos "Petrino". There is also a coffee shop open all day.
VILLAGE OF PLATANI
The road that leads to the village of Platani offers many breathtaking views on the mountains but also on the bridge of Rio that connects mainland Greece to the Peloponnese. In the village itself, you can see the ancient and new church of Agia Paraskevi but also the big bell.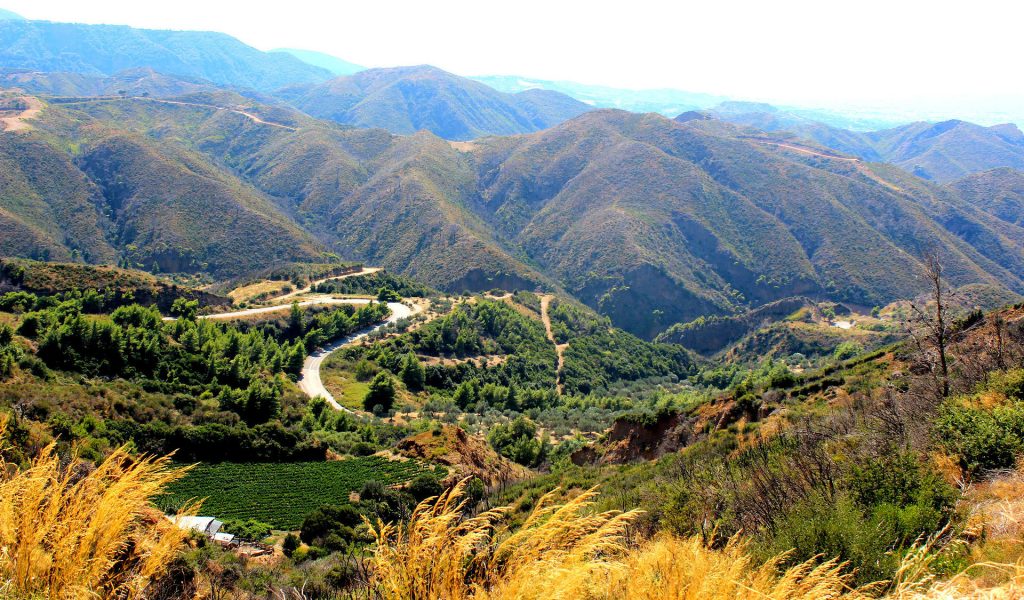 TIP: don't be afraid to explore the small paths out off the beaten track. It's where I got the most beautiful views!
Photos & contents @ The Tropical Dog 2015-2018.