During our stay in Morocco, in the beginning of 2015, we took a road trip from Rabat to Southern Morocco with Shark and a couple of friends. After Agadir and Taghazout, we spent a day in Imsouane. It's a wonderful and peaceful village located on a headland between the cities of Essaouira (North) and Agadir (South). There are mainly fishermen and surfers as the this place offers the longest wave of Morocco. For this reason, you will find some small hotels and restaurants but above all, Imsouane is a safe heaven at the end of the world… (Locate Imsouane on Google Maps)
First stop on the cliff overlooking the small village. We park the car along the southern road (coming from Agadir) ans walk a few meters. This viewpoint offers  breathtaking panorama on the Atlantic ocean, the southern coastline and the headland of Imsouane.

Second stop to admire the bay of Imsouane and the cliffs that surround it, near the BoardXhouse, a house composed of 3 apartments, designed especially for surfers.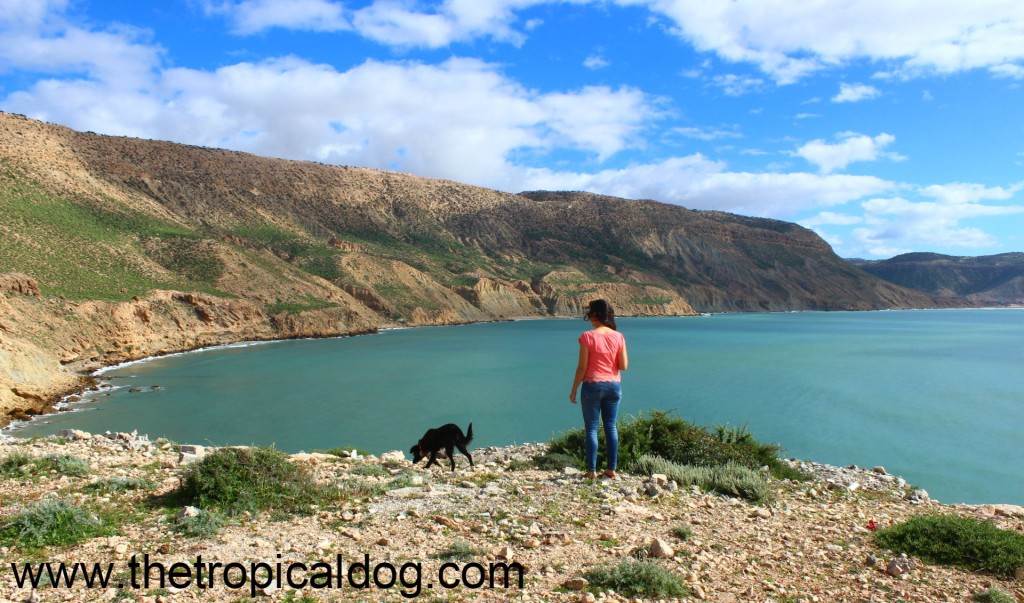 Lunch at the restaurant of the port of Imsouane. Dogs are allowed on the terrace which offers a magnificent view over the bay.
On the menu: grilled fish and seafood from the Atlantic ocean, salads and mint tea.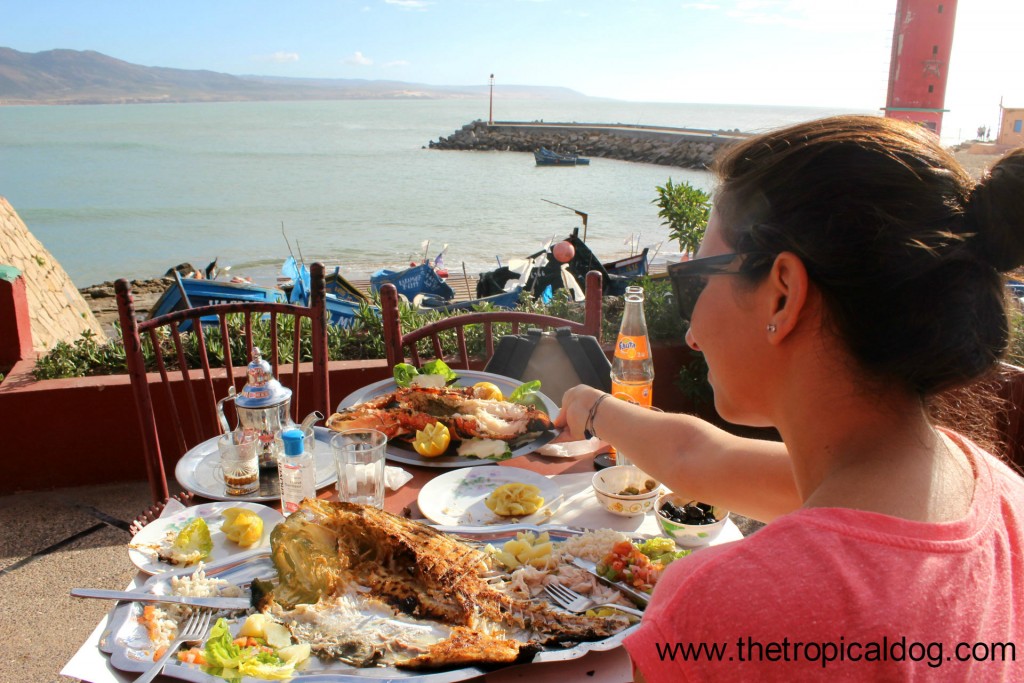 We take a walk on the port of Imsouane, through the traditional blue boats of fishermen. We can also buy fresh fish of the day.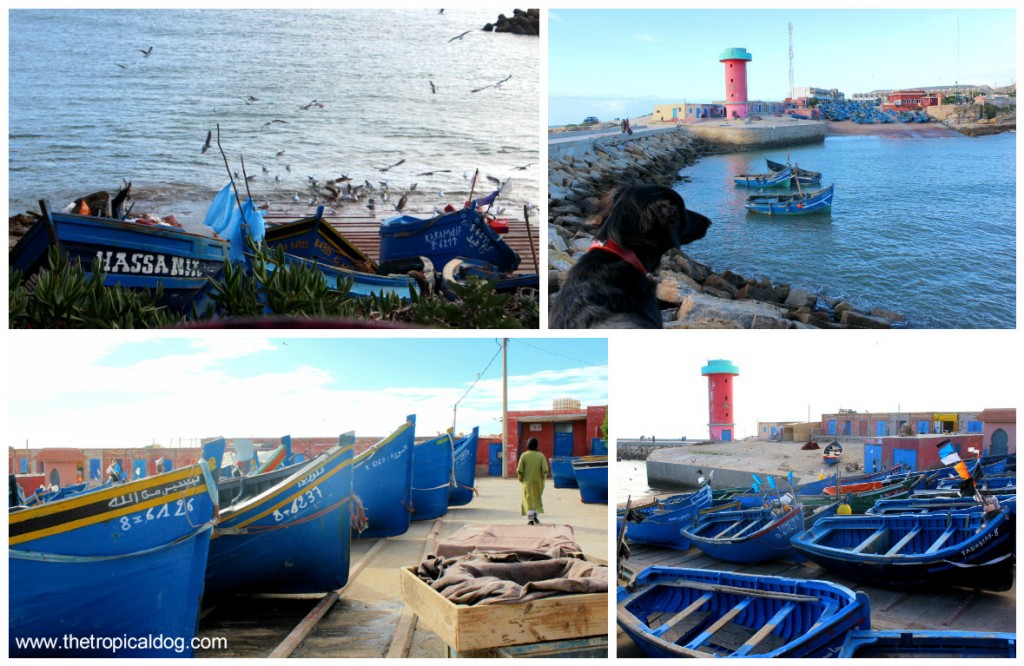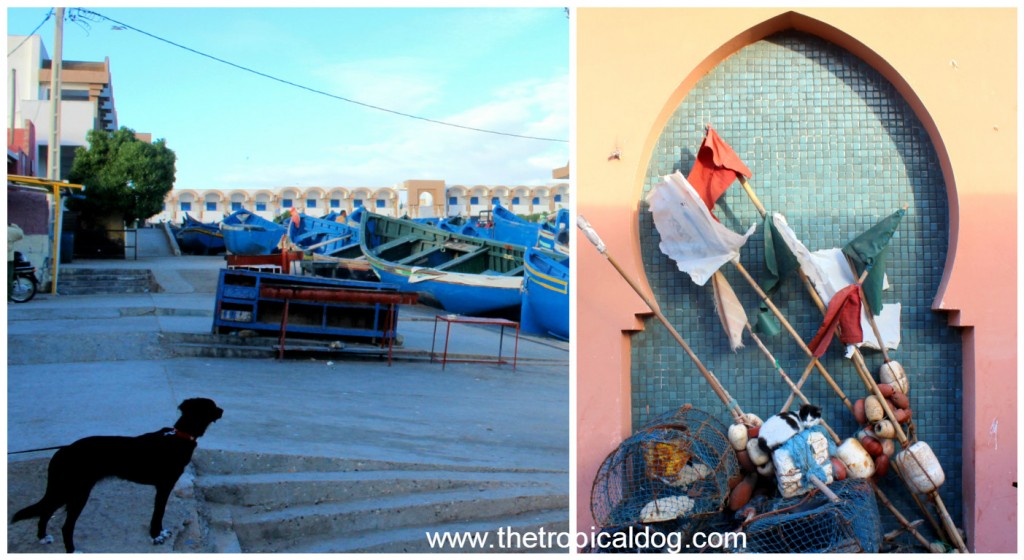 When we arrive at the end of the dike, we can watch a few surfers in the ocean.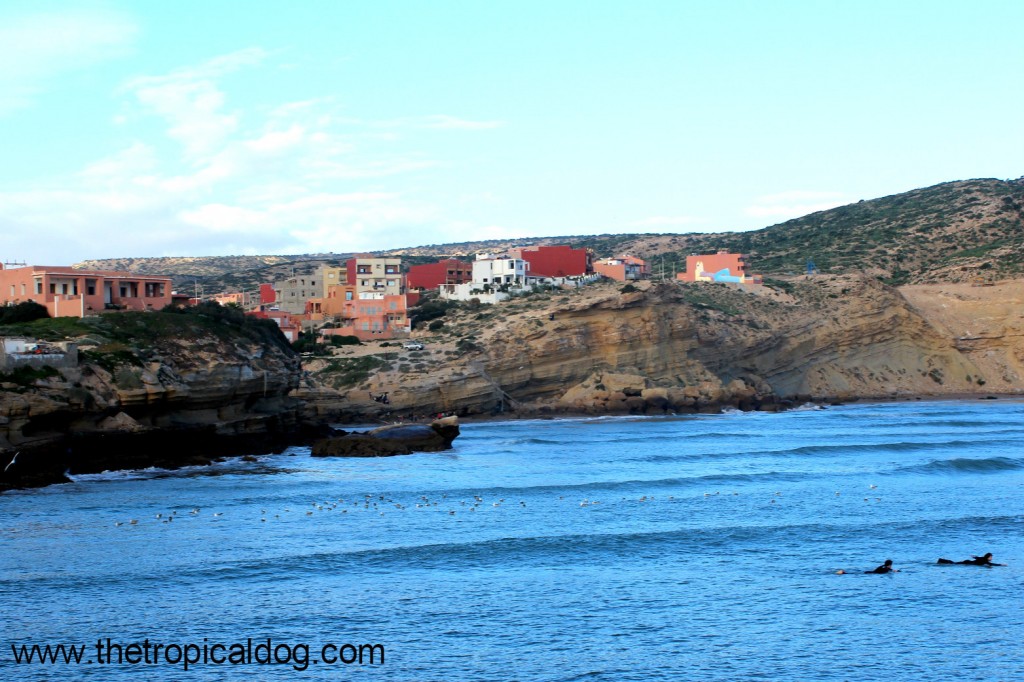 Back to the top of the cliff where we made our first stop. This time, we admire the amazing sunset over the Atlantic ocean. 
A moment of silence, peace and absolute serenity!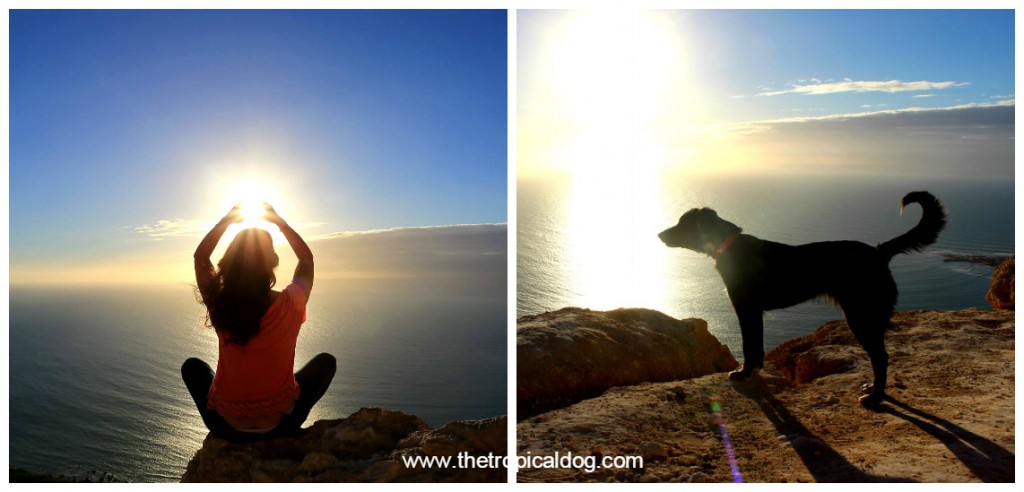 HOW TO GET THERE ?
The nearest airports are located in
Essaouira
and
Agadir
. Then you can get to Imsouane by car or bus (around 80 km from each city).
 *
Did you enjoy the journey? 🙂
*
SPECIAL THANKS TO  MEHDI WHO TOOK THIS TRIP WITH US!