Every year, after spending a wonderful summer in Greece, I leave my beautiful country feeling nostalgia. For many years, I used to fill my suitcase full of my favorite local products, especially Feta (the real one) that drives me crazy! But since I travel with my dog, I have no room in my luggage. So, when I came back to Bordeaux this month, I decided to look for everything that could remind me of Greece. Just to make the pleasure and the summer last…
A TASTE OF GREECE IN BORDEAUX, IT'S…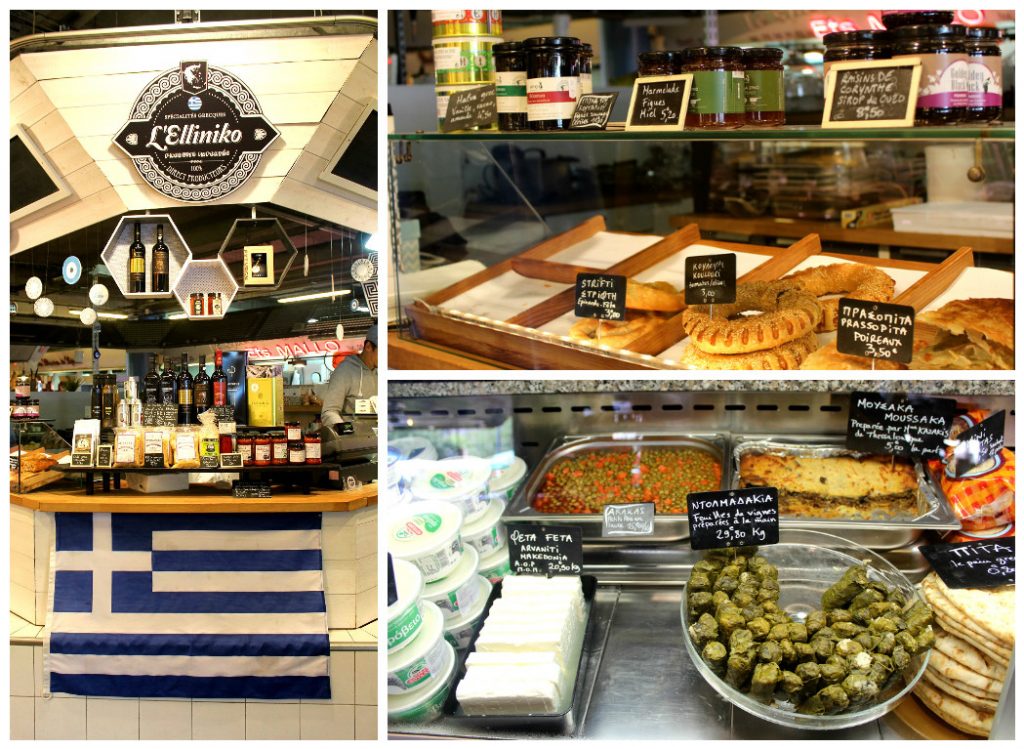 L'Elliniko, the Greek gourmet corner in the Capucins Market, opened in March 2013. It is held by a French-Greek couple. Both catering and Deli, the stand offers 100% Greek products, imported directly from producers. You will find: olive oil from Crete and Kalamata, dolmades, honey, mezzes (tzatziki, tyrokafteri, tarama…), pitas, feta, yogurt, olives, moussaka, Ouzo, wines and many other specialties.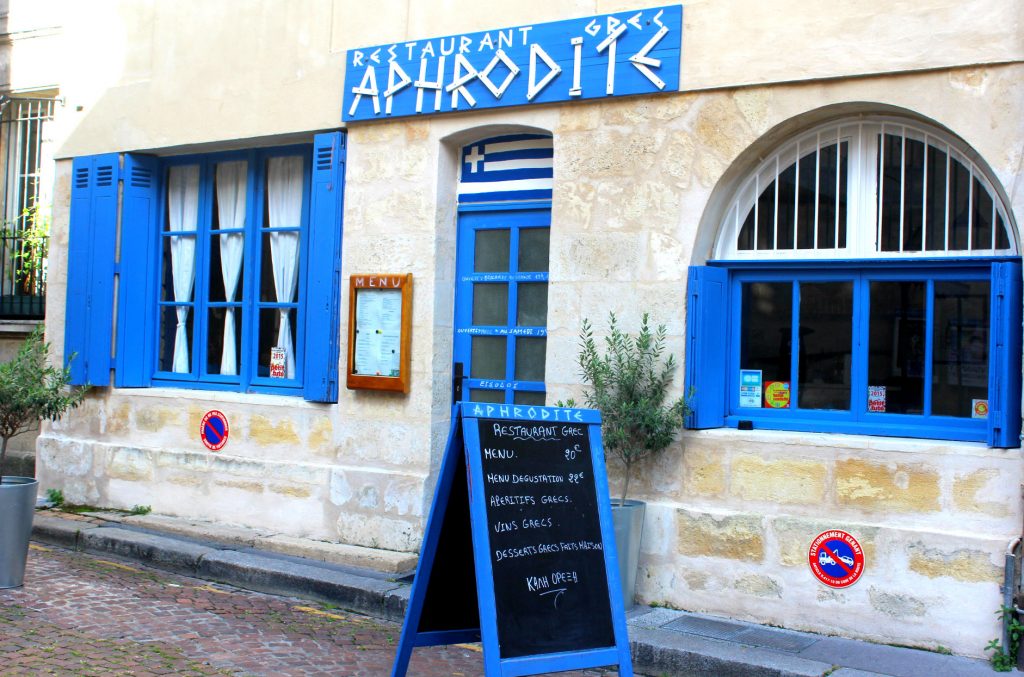 L'Aphrodite restaurant is a Greek restaurant, held by Greeks and you can feel it! Everything here gives you the impression of being in Greece: the blue decoration, the traditional music, the warm welcoming and of course the menu. The chef suggests à la carte dishes and 2 menus at € 20 (starter + main) and €22 (6 tasting dishes + 1 dessert). Here, everything is fresh and seasonal. Don't forget to taste Greek wines and if the weather is nice, enjoy the beautiful terrace.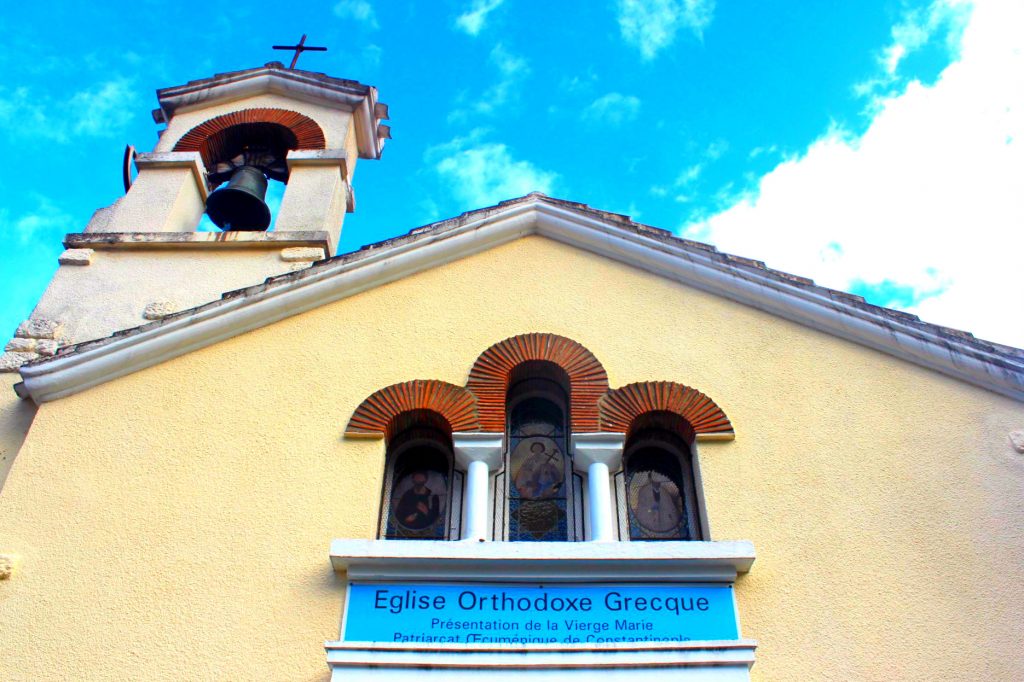 The Orthodox religion plays an important role in Greek culture, but also in architecture. In Bordeaux, we are lucky to have a beautiful and small Greek Orthodox Church. Opened in 1957, it was designed on the model of the Aegean Sea's chapels and it is surmounted by a bell tower. The Church has even an official blog with lots of information (including schedules). There's even a very interesting article on the history of the Greek community of Bordeaux.
Greek Orthodox church of Bordeaux : 278 Jardin Public street, Bordeaux –
Yelp reviews
USEFUL INFORMATION:
Association
of
the
Hellenes
of
the
South
West
: check their
Facebook group
to get information about Greece related events in the region.
NOT ENOUGH?
If enjoying Greece from Bordeaux is not enough for you, fly to one of the 4 Greek destinations served by direct flights!
EVENT:
For the International
festival
Novart
,
the
Casino
Théâtre
Barrière
welcomes
the
contemporary
dance
show
"Still
life"
by
Greek
choreographer
Dimitris
Papaioannou.
H
e
is the one
who
staged
the
opening
and
closing
ceremonies
of
the
2004
Summer
Olympics
in
Athens
.
Performances
:
Wednesday
7
and
Thursday 8
October
2015
.
More
information
on
Novart
site
.