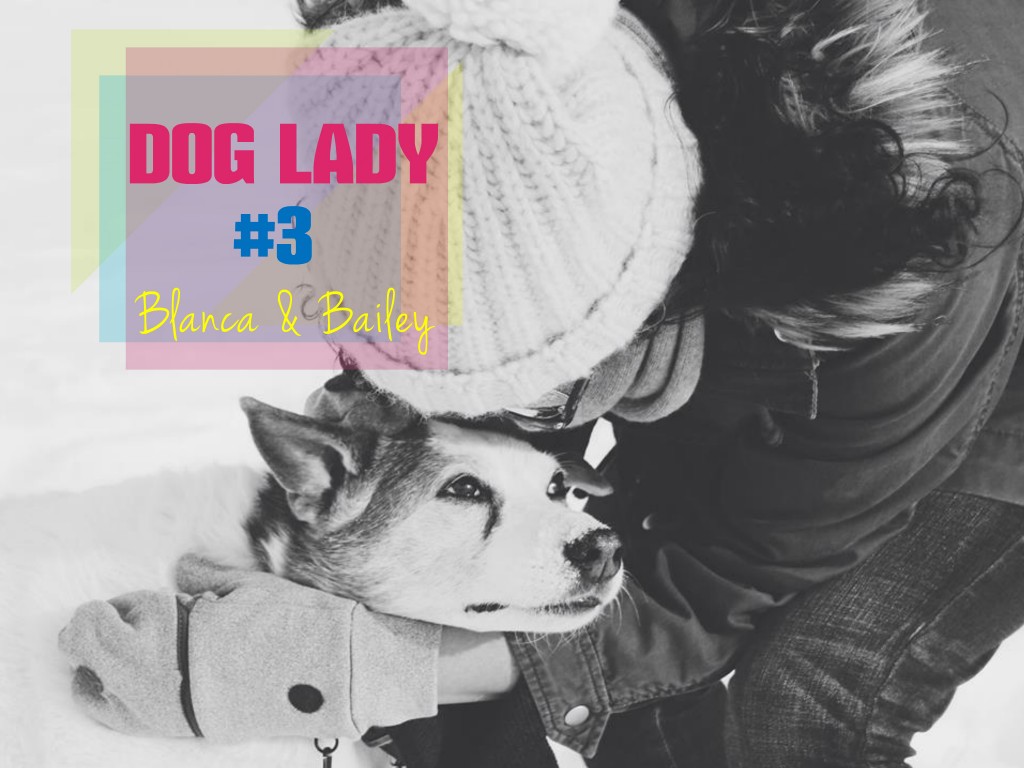 To celebrate the 6-month birthday of the blog last January, we launched a new series called "Dog lady" in the Inspiration section. A Dog Lady is a young woman who, like me and maybe like you, has an extraordinary story with her dog. We met in real life or on social media. Their stories moved me, that's why I share them with you on my blog.
The third Dog Lady that I want you to meet through 10 questions is Blanca. We have been following each other on Instagram for a while, commenting our pictures and discovering our doggy stories 🙂 I truly fell in love with her photos, showing her photogenic dog Bailey and beautiful landscapes! They are quite a couple of travelers too! Here is their story…
1- Blanca is…
A 28-year-old woman, Puerto Rican native. She studied French and French Literature. In 2014, she decided to do a career change and she is now preparing to pursue a Masters Degree in Nonprofit Management. As a life-long animal lover, Blanca dedicates some of her spare time volunteering in museums and animal shelters.
2- Bailey is…
A 9-year-old four-legged explorer, traveller, full time sniffer, and treat tester. As to her breed, well, she hasn't told us yet (she likes to keep us guessing!).  When it comes to her personality, Bailey is curious yet timid, very bright but above all she is an attentive friend and a huge snuggler!

3- What is Bailey´s story?
It begins in Colorado. A good friend of mine adopted Bailey at a rescue agency when she was only a year old. The first time I met Bailey was in her new home, frightened and hidden behind the sofa save for her hind legs and tail. Before having been rescued, she suffered abuse that led her to be fearful towards people. Bailey eventually warmed up to me, and we developed a strong bond despite the fact that at the time she already had a family.
4- How did she come to be a part of your family?
For six years, Bailey lived with my friend until a series of events and life changes led the family to be unable to keep her. By that time I had moved back to my home in Puerto Rico to finish my B.A and was also preparing for a move to Hawaii, where my husband had been relocated. Bailey moved in with me, and a year later we travelled together to Oahu. She has been a member of our family ever since.

5- Did Bailey adapt easily to her new home and family?
Thankfully she adapted very well to her new home. Her strong bond with me, and her high level of affection for my husband all those years helped make the transition an easy one for Bailey. Another factor was becoming the only child in the house, furry or otherwise. I'm sure this was a big relief for her, being an anxious pup, and coming from a home she shared with a second dog and an energetic young child. She has been a happy pup, spoiled with beds, belly rubs, and homemade treats from the moment she stepped foot into our home!
6- Where did you travel together?
Bailey is a copious seasonal shedder, and her hairs can be found spread across a quarter of the globe. She started in Colorado, then took a year long vacation in lovely Puerto Rico, before conquering the island of Oahu in Hawai'i. Now, after a brief stint in Texas and a road trip through New Mexico, we are back in Colorado, where it all started, but there are still many places to discover!

7- How do you organize your travels with Bailey?
We usually relocate somewhere new every two to three years. A big part of our traveling routine is keeping her vaccinations up-to-date, rabies tests results current, following up on her semi-annual wellness exams and keeping her microchip information updated. We also do thorough research on airlines and the next location we may be going to find out if there are any specific requirements that need to be addressed. So far she's been kept out of quarantine (even in Hawai'i!) and we do our best to keep it that way.
8- What is the best moment you shared with Bailey?
All of our moments with Bailey have been incredible from sunbathing and hiking with us in Oahu, to her first reluctant swim in the ocean. But being a Colorado Native, she adores the cold and the snow especially! When we arrived back in Colorado, we found an isolated field of untouched snow in a clearing in the mountains during a hike. We unleashed her, and were stunned as she sprinted off like a nine and a half year old puppy, frolicking, jumping around, chasing us, and occasionally munching the snow as if it were a snow cone.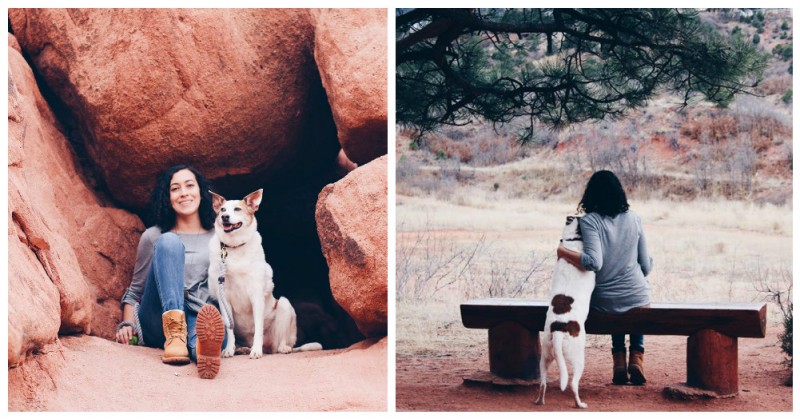 9- What countries do you want to explore with Bailey?
New Zealand and Iceland are high on our list of places to go, and we couldn't bear to leave Bailey behind and miss out on the adventure!
10- What advice could you give to people who hesitate to travel with their dog?
The best advice I can offer is to not become intimidated by the process, especially with places that require quarantine. Learn everything you can about pet travel, the destination and it's requirements; clarify any doubts or questions you may have with the departments in charge of pet import. Lastly, always take the crate your pet will fly in a couple of weeks before traveling to be certain it complies with the airlines crate specifications.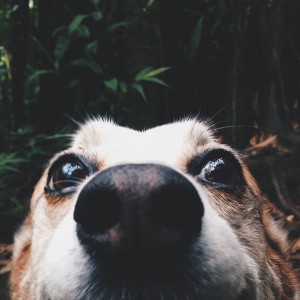 Learn more about Blanca and Bailey on their beautiful Instagram account Tail on the move.
Thanks to Blanca for answering our questions and allowing us to publish her pictures!
Content @ The Tropical Dog 2015-2017 – Pictures @ Blanca Marie Diaz Alejandro