"Liberty" (written in 1942) is no doubt Paul Eluard's most famous poem and definitely my favorite. For the record, Paul Eluard is one of the greatest French poets of the 20th century, one of the founders of surrealism but above all a figure of the resistance to Nazis.
You may not have noticed it, but "Liberty" has recently played quite a part in David Cronenberg's film Maps to the stars (2014) as quotes from the poem are recited like a mantra by the character played by Mia Wasikowska all throughout the film until the very end.
I had studied this poem when I was in college (a long time ago), but I must confess that I have rediscovered it thanks to the film. For me, it's one of the most powerful texts ever written. Obviously, I'm not the only one who believes this since it is said that the British Royal Air Force dropped copies of this poem over Nazi-occupied Paris and other cities in Europe during World War II to send hope to the people. That's quite an incredible story and the poem has since then become a vibrant ode to liberty.
Is this marvelous poem going to echo in your heart too?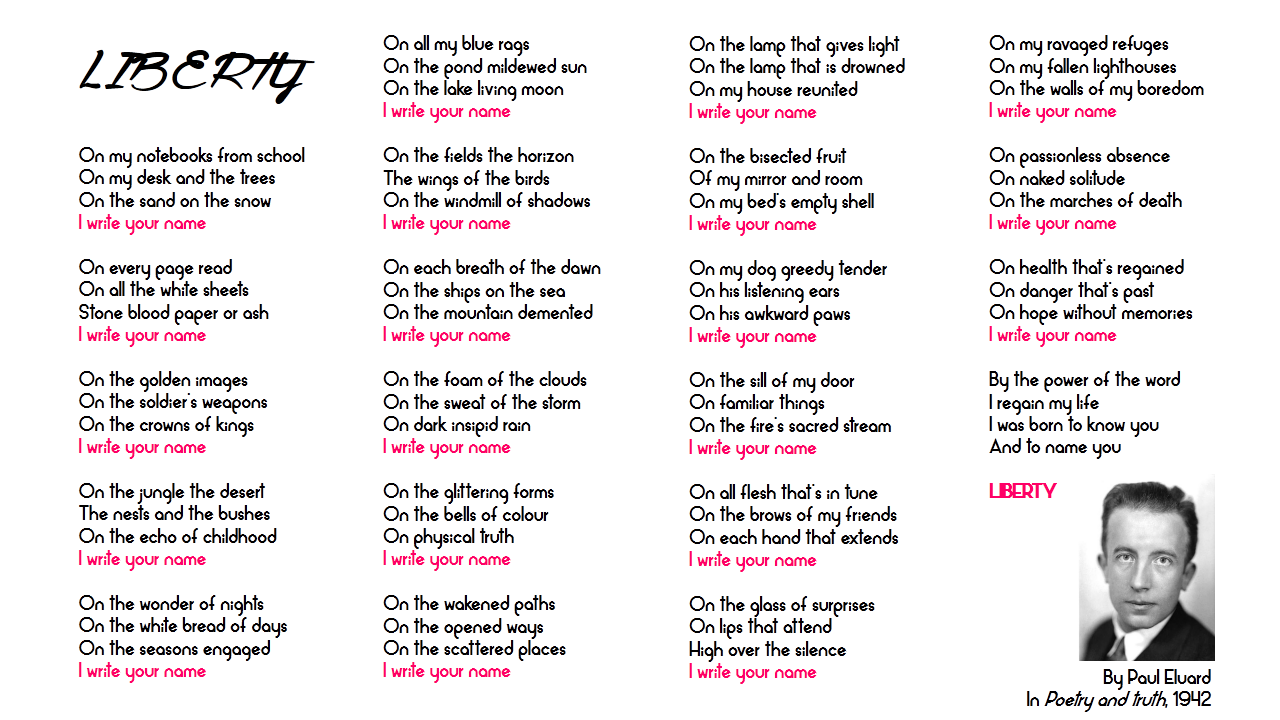 Source : www.poetryintranslation.com – Translated by A. S. Kline © 2001 All Rights Reserved
Wanna learn more about Paul Eluard? There is a full biography here.
Wanna learn more about the importance of the poem in the film Maps to the stars, click here.