Isla Grande is the biggest island of the Rosario archipelago, located about 45 km south-west of Cartagena de Indias, off the coast of the Baru's peninsula. The archipelago belongs to the Rosario and San Bernardo Corals National Natural Park. The Rosario archipelago counts 27 islands, most of them are very small and only 3 of them are public: Isla San Martin de Pajarales, Isla Grande and Isla del Pirata. The others are private islands owned by rich families, politicians and local celebrities. Shark and I had the opportunity to spend 4 days on Isla Grande during Easter holidays (Semana Santa). We share our experience with you.
1 – Explore the tropical forrest
Isla Grande is not that big but you can easily get lost on it. It is basically 200 acres of  lush vegetation. No roads, no vehicles, no signs, just very small paths crossing the island through a dense tropical forrest. Most of the hotels, hostels and houses are located on the coast. There is only a small village in the heart of the island and a couple of eco-hotels and houses. As there are no dangerous animals on Isla Grande, I let Shark walk freely, smelling a brand new environment, chasing some chickens and meeting some pigs 🙂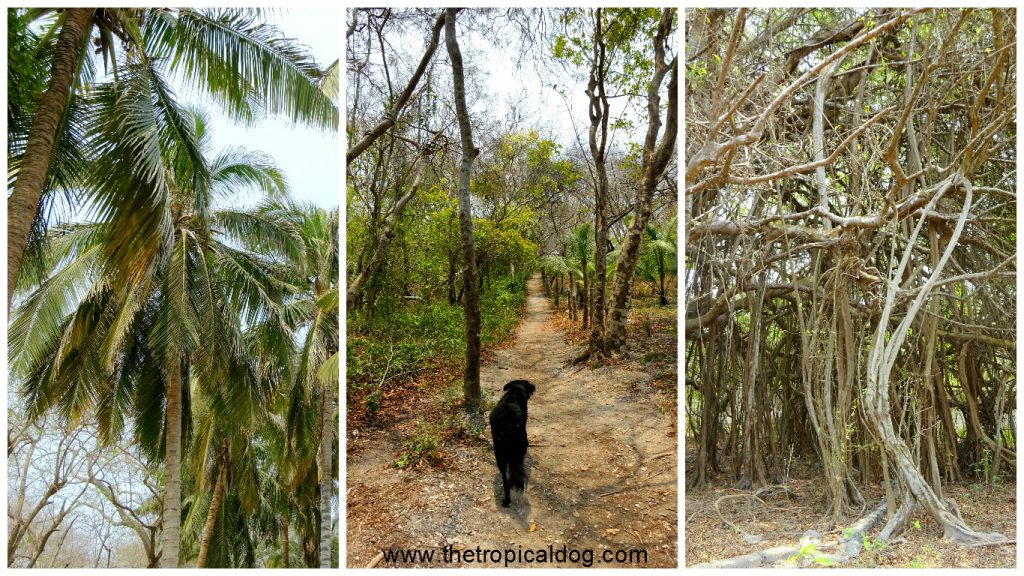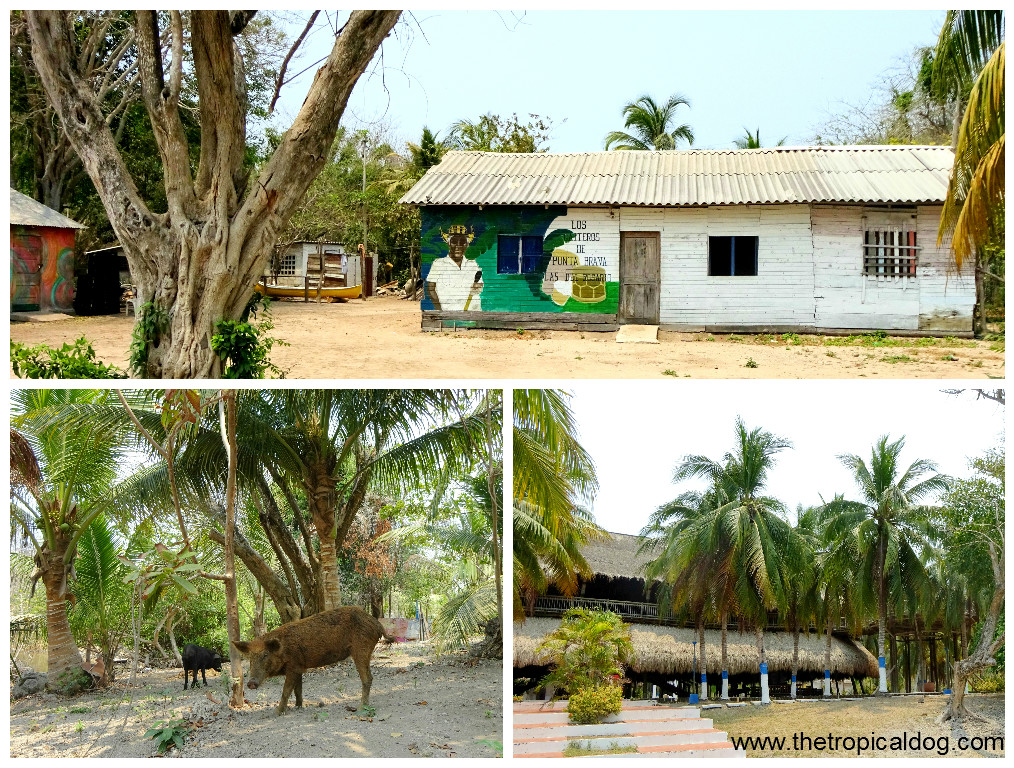 2- Look for Pablo Escobar's house
Who haven't heard of the notorious Colombian drug lord Pablo Escobar? I learnt that he loved Cartagena and he owned houses in the region. When he was arrested, the government confiscated all his properties. Among them was a tremendous house, or should I say palace, on Isla Grande. We ran into it by chance, as we were totally lost, and were amazed to find such a house in ruins. We could feel something weird in the atmosphere, as if we were in a horror movie, but we walked through the ruins, saw some people squatting, and wondered what could have happened here. At that point, we didn't know that it was Pablo Escobar's house. We just assumed it was an abandoned hotel.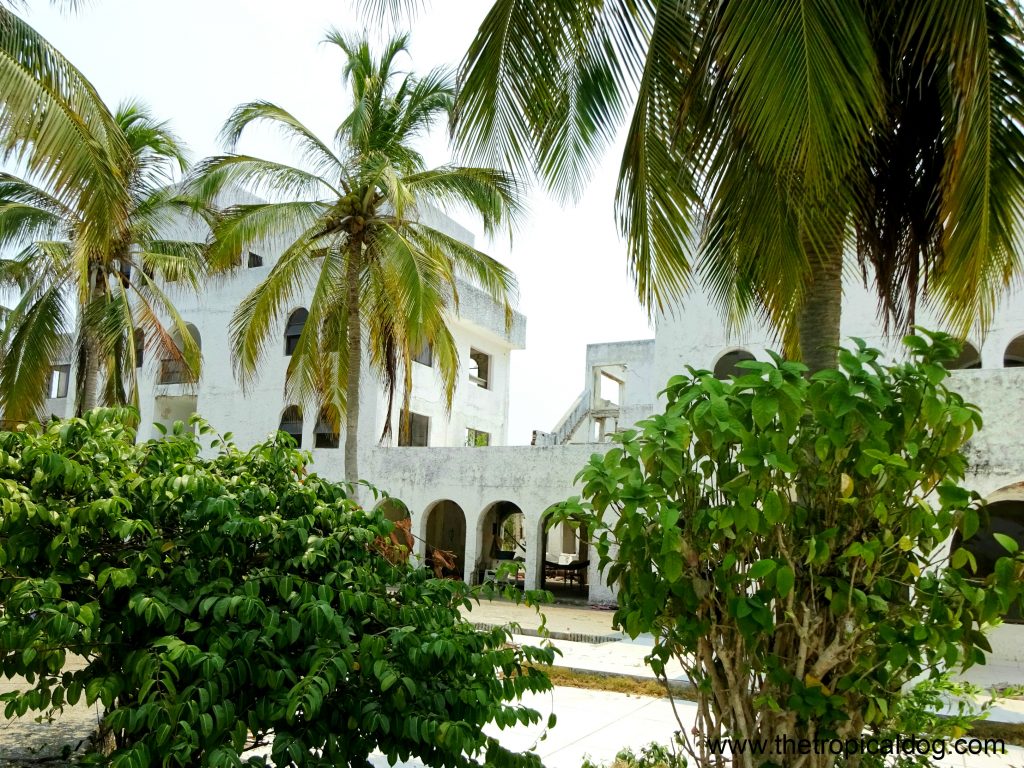 3- Discover exotic birds
The Eco-hotel El Hamaquero where we stayed also manages an aviarium located on there land. They rescue birds from the region, some were mistreated, others are protected species. There are really a large variety of them and it was great to discover some exotic birds we had never seen before! Shark was very intrigued but on her gards too.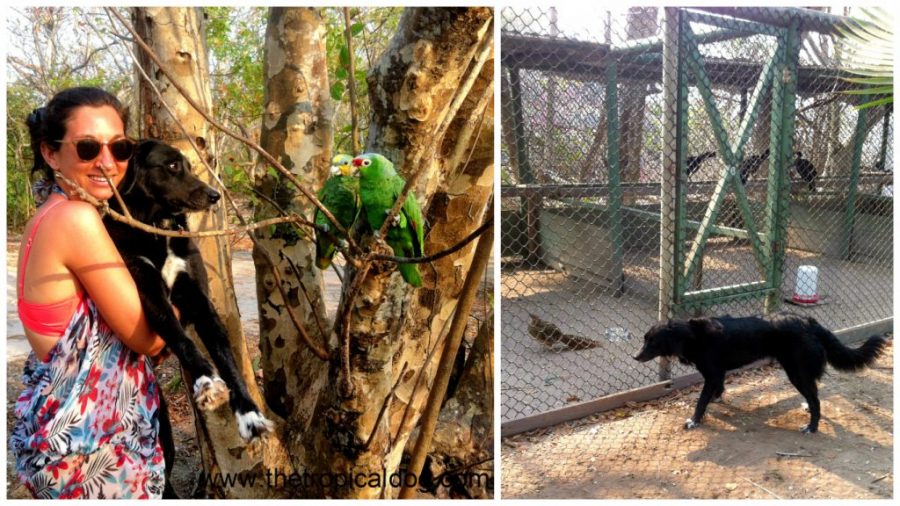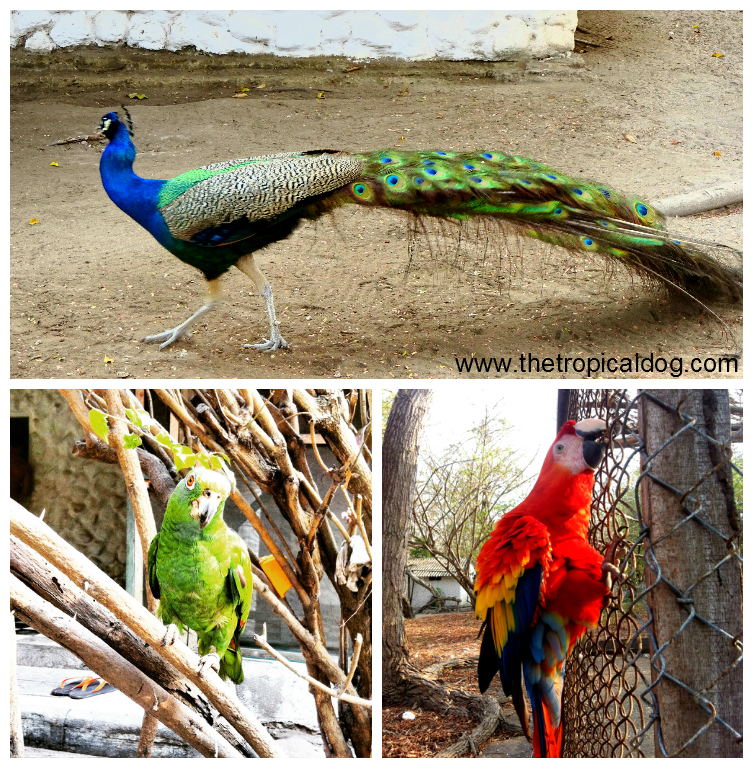 Ready to explore Isla Grande with your dog? 🙂
RELATED POSTS: ISLA GRANDE #1: HOW TO GET THERE WITH A DOG
ISLA GRANDE #2: WHERE TO STAY WITH A DOG
ISLA GRANDE #4: WHERE TO RELAX WITH A DOG

Photos & contents @ The Tropical Dog 2015-2017.