Isla Grande is the biggest island of the Rosario archipelago, located about 45 km south-west of Cartagena de Indias, off the coast of the Baru's peninsula. The archipelago belongs to the Rosario and San Bernardo Corals National Natural Park. The Rosario archipelago counts 27 islands, most of them are very small and only 3 of them are public: Isla San Martin de Pajarales, Isla Grande and Isla del Pirata. The others are private islands owned by rich families, politicians and local celebrities. Shark and I had the opportunity to spend 4 days on Isla Grande during Easter holidays (Semana Santa). We share our experience with you.
1- Swim in the cristal waters
As you can see on the above map, Isla Grande is surrounded by a beautiful and calm sea. It's a real pleasure to swim in the crystal waters from sunrise to sunset! Shark enjoyed it as much as I did! Isla Grande is also a great spot for snorkeling and diving by day and night.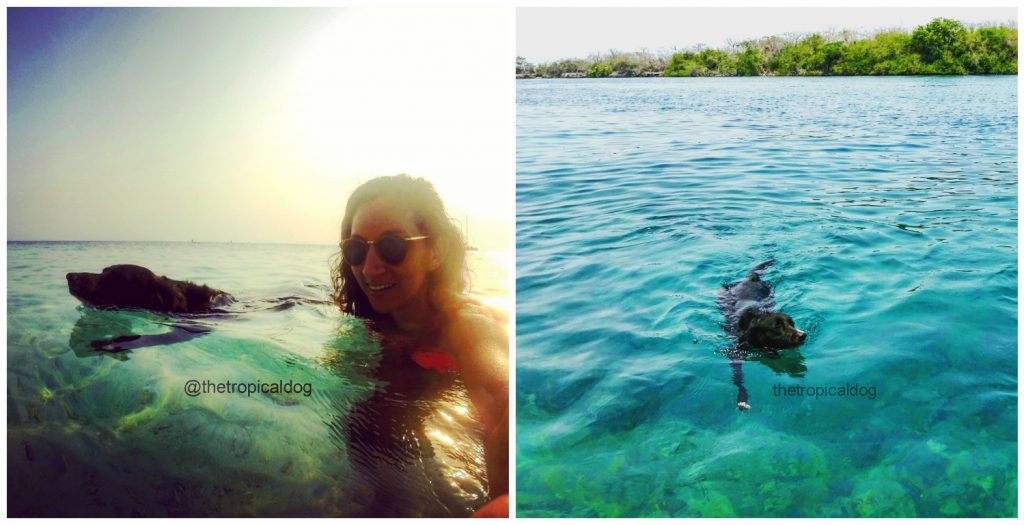 2- Sunbathe on Playa Linda
There are not so many beaches on Isla Grande,  but as it is not crowded you can find a beautiful little beach for yourself. We loved this hidden piece of heaven called Playa Linda, located in the South-West of the island, close to the Eco-hotel El Hamaquero. You really need to look for it as there is no sign and don't be afraid to cross a field to arrive 🙂 On site, there are toilets, some beachbeds, hammocks, and you can buy drinks from the small bar-restaurant. Plus it's the best spot to watch the sunset!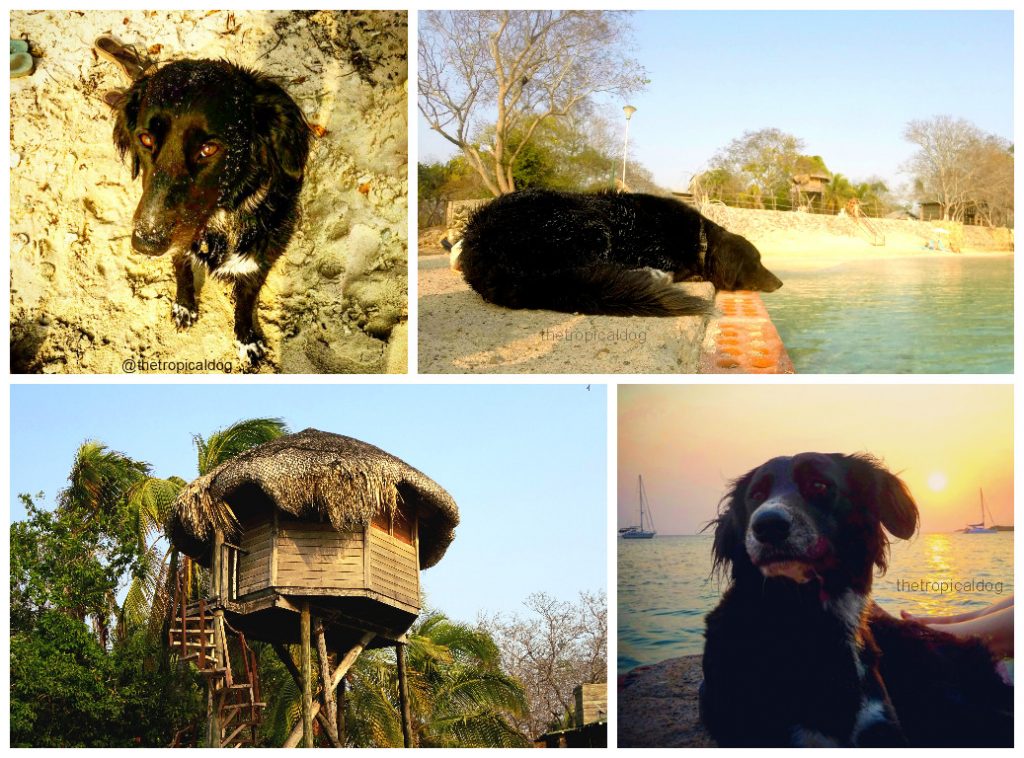 3- Take a canoe trip through the mangroves
Isla Grande is a small island that offers a variety of landscape: beaches, tropical forrest and mangroves. As you can see on the map, there are a couple of lagoons (lagunas in spanish) through the island. They are relied to each other by mangrove canals. It's quite impressive and it's really worth taking a canoe trip through the mangroves and the lagoons! Book the tour at your hotel. It lasts about 1 hour and coasts 30.000 COP.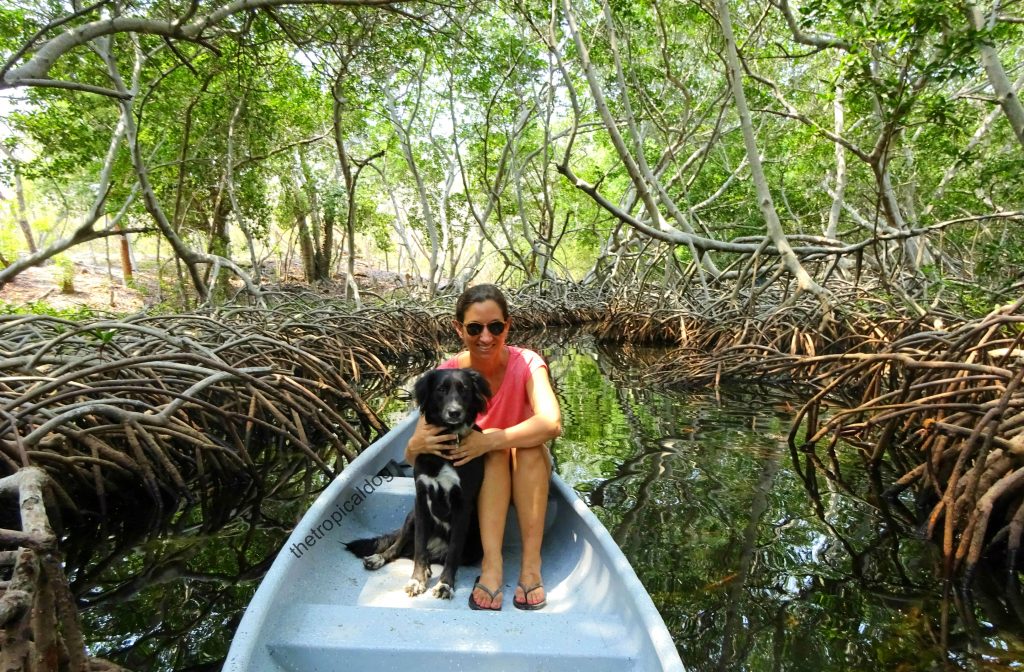 Ready to explore Isla Grande with your dog? 🙂
RELATED POSTS: Isla Grande #1: How to get there with a dog
Isla Grande #2: Where to stay with a dog
Isla Grande #3: What to visit with a dog

Photos & contents @ The Tropical Dog 2015-2017.